Who are the PromoHomo.TV® Superstars?
PromoHomo.TV® is "Connecting the Circuity of Humanity" by "Creating Programming for LGBTQ+ Everyone." All programming may be streamed worldwide for free, but viewers are encouraged to become PromoHomo.TV® Superstars by voluntarily subscribing for as little as $10/month. (Newsflash…. There's now a "Holler for a Dollar" level at only $1.00/month, or you can join the Sticker Squad for only $3.00/month, but the most popular category is the Skip-A-Latte Club at only $10.00/month).  Or simply send a tip via Venmo to @PromoHomoTV.
AND THE PROMOHOMO.TV® SUPERSTARS ARE…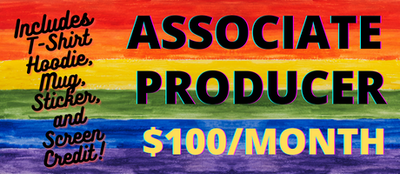 Associate Producers
Kelly Watson and Ronni Sanlo
Lance Druckerman and Gary Stewart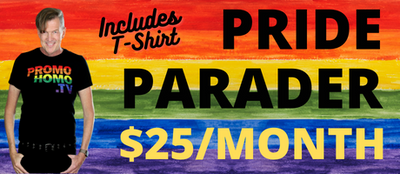 Pride Paraders
Dennis Chase
C4 Communications
Bill Lavy
David Perry and Alfredo Casuso
Ann Sheffer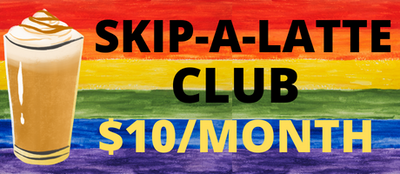 The Skip-a-Latte Club
Anonymous
Rosemary and Newell Alexander
Jan Alden, Ph.D.
Cheryl Bookout
Carlos Cardona
Coach Lynn Lifetime Channel
Barbara J. Carpenter
Reid David
Ron deHarte
Wyatt O'Brian Evans
Brad Fuhr
Jerome Joseph Gentes
Calvin Harris
Paul Jacek
David Larson and Kevin Nierman
David Leal
Karyl Ketchum, Ph.D.
Jeffrey S. Norman
Ken Pienkos
Buzz Steussy
Tahir
Aaron Terry