In the season premiere of The Nicholas Snow Show on PromoHomo.TV®, producer/host Nicholas Snow previews the 30th Anniversary Celebrations of his historic public access television show television show, Tinseltown's Queer, the first episode of which was taped April 28th, 1993, in the Santa Monica studios of Century Cable.
Watch as Snow features an historic clip from the 1990's when he interviewed Robin Tyler, a giant in the LGBTQ+ Civil Rights Movement, and he welcomes Robin to PromoHomo.TV® for a brand-new interview.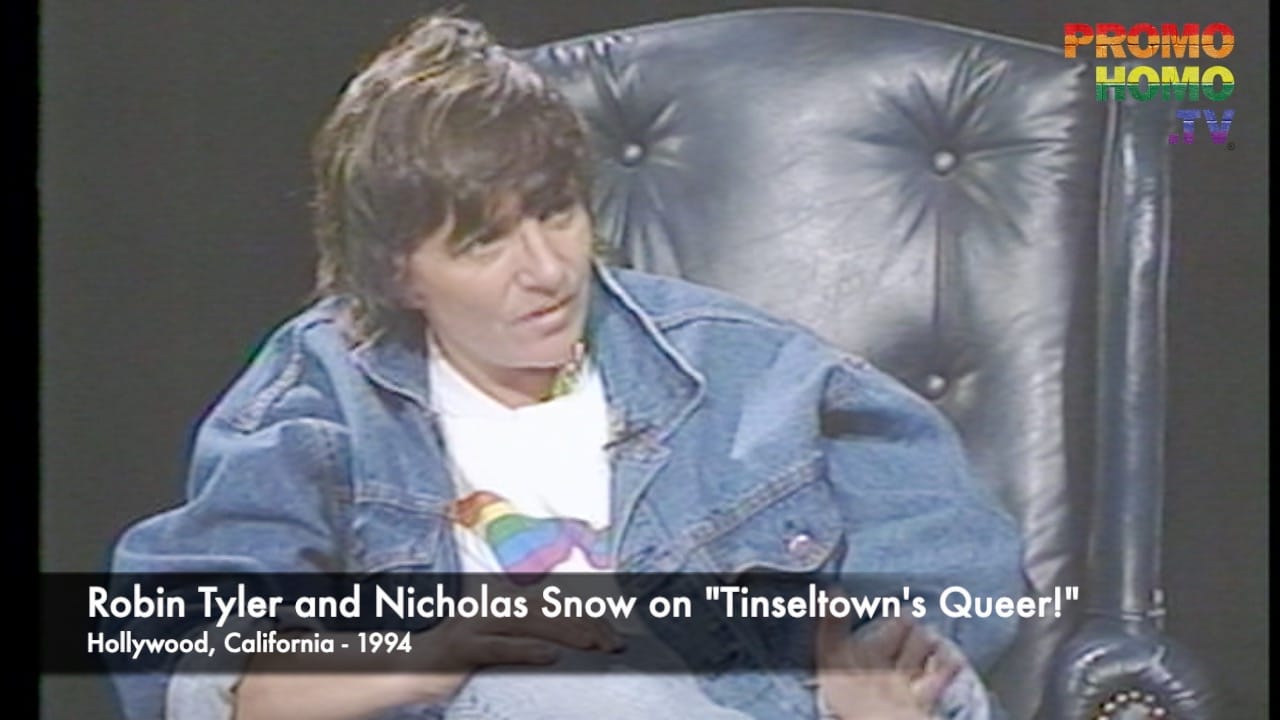 ALWAYS A BRIDESMAID, NEVER A GROOM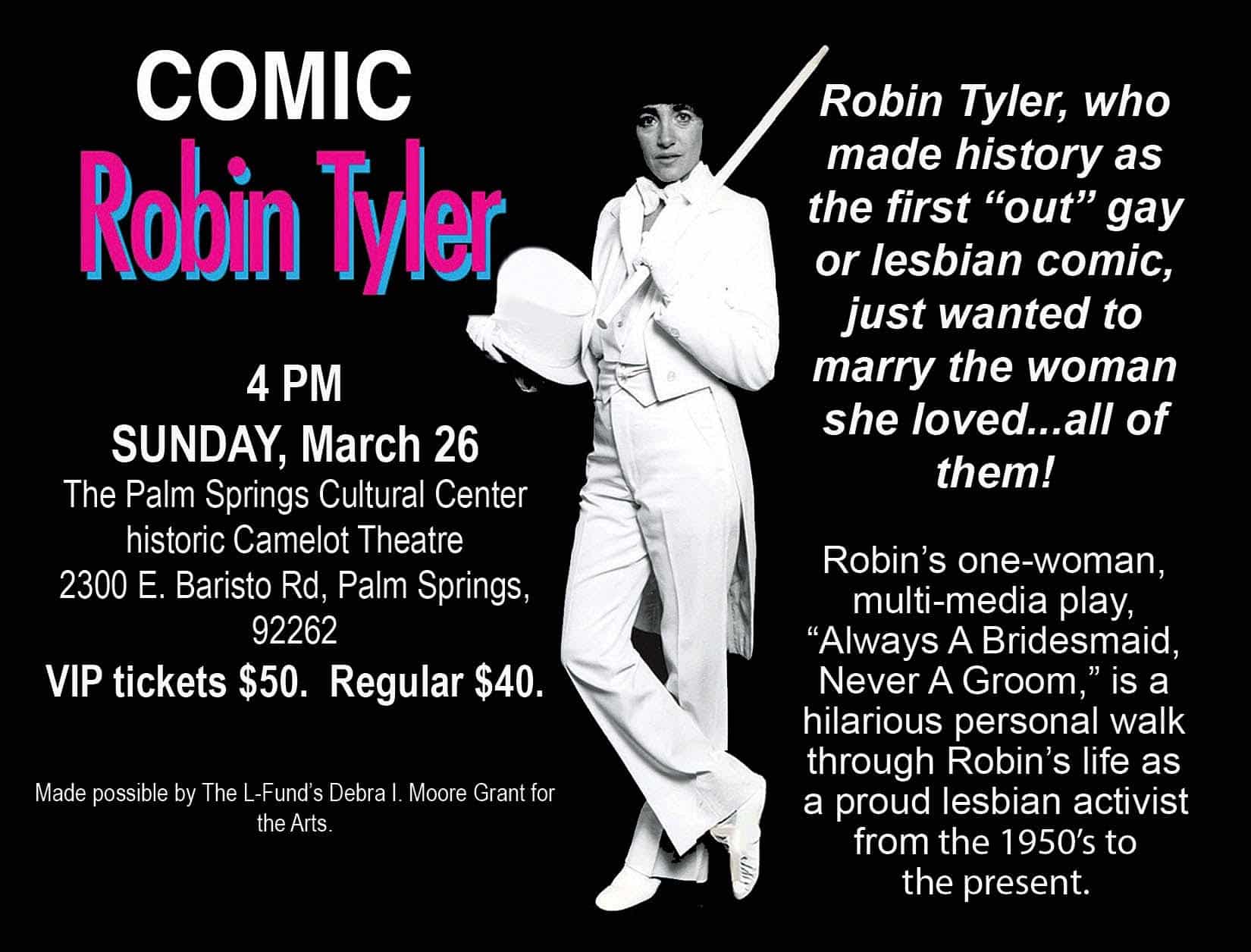 MILESTONES
April 28th, 1993, three days after attending a March on Washington (April 25th, his 31st birthday), Snow taped the first episode of Tinseltown's Queer in the Santa Monica studios of Century Cable. His first guest, Nancy Perez on behalf of GLAAD.
Described as "a Queen's version of Larry King", the series was available to up 600,000 households on a regular basis throughout most of the 1990s.
April 25th, 1998 (his 36th birthday) Snow performed his original song Stonewalls at a live taping of Tinseltown's Queer, and in his cabaret show that night at the Hollywood Roosevelt Hotel's famous Cinegrill. He had hoped Stonewalls would become a major civil rights anthem. It hasn't (yet), but he's grateful the song is part of his legacy.
Sometime in the 1990s, Snow wrote an installment of Notes From Hollywood entitled "Tinseltown is Burning" in which he described homophobia as a raging fire burning out of control, declaring that "some of us are safe and secure behind fireproof walls in protected communities while others are on the front lines…"
The column didn't get the notice he'd hoped for, so he decided to strip naked on his public access television show as a metaphor calling on Hollywood as "to remove its layers of make believe and express its naked truth." At least one of the local news anchors was not happy about this. This performance will be screened for the first time in decades during the 30th Anniversary retrospective at the Palm Springs Cultural Center Saturday, April 29th at 7:00 PM (ticket details forthcoming).
Snow is currently seeking support to restore the archives, and perhaps score a Netflix or other television deal to deliver this historic content to the world. Watch this space.
Don't miss an episode! Like, Follow and Subscribe…
Become a PromoHomo.TV® Superstar
CELEBRATING THE PROMOHOMO.TV® SUPERSTARS
Creatives and those who love them are familiar with crowdfunding platforms used to offer perks to a project. Similarly, to serve as the cornerstone for the long-term success of PromoHomo.TV®, Snow encourages viewers to donate in support of the free programming with a voluntary monthly subscription. He calls these donors the PromoHomo.TV® Superstars.
The most popular subscription level is $10/month (the Skip-a-Latte Club), but some give up to $100/month (Associate Producers), and Snow recently introduced the Holler for a Dollar level. Subscribers who give $1.00 a month get a shout out on an episode after they subscribe. Some levels include merch but anyone can get the clothing on Amazon at this link.
As 2023 begins, there are 30 patrons (technically around 34 since some of them have partners) who give a total of $492/month. To join the PromoHomo.TV® Superstars visit www.Patreon.com/PromoHomoTV. To meet them, go to www.PromoHomo.TV/Superstars.