Songwriter, musician, and composer Heather Reid has had an electrifying career both onstage and off the stage. She's also had a winding personal journey that's left the world looking a little brighter and sharper – and has made her more determined to inspire others and embrace all that life has to offer. 
Heather kicked off her onstage career as one half of the chart-topping alt-rock duo The Murmurs (founded with Leisha Hailey). The pair toured with the likes of Bush, Joe Jackson, and Adam Ant, and also graced the stages of Sarah McLachlan's Lilith Fair before transforming into the band GUSH. Years later, Heather joined with Ryan MacMillan (Push Stars) & Jon Skibic (The Afghan Whigs & Gigolo Aunts) to form REDCAR – a band that was selected as a Yahoo! Music "Critical Eye Artist." She also released a deeply personal solo album, Cross Words, produced by longtime collaborator Michael Eisenstein (Letters to Cleo).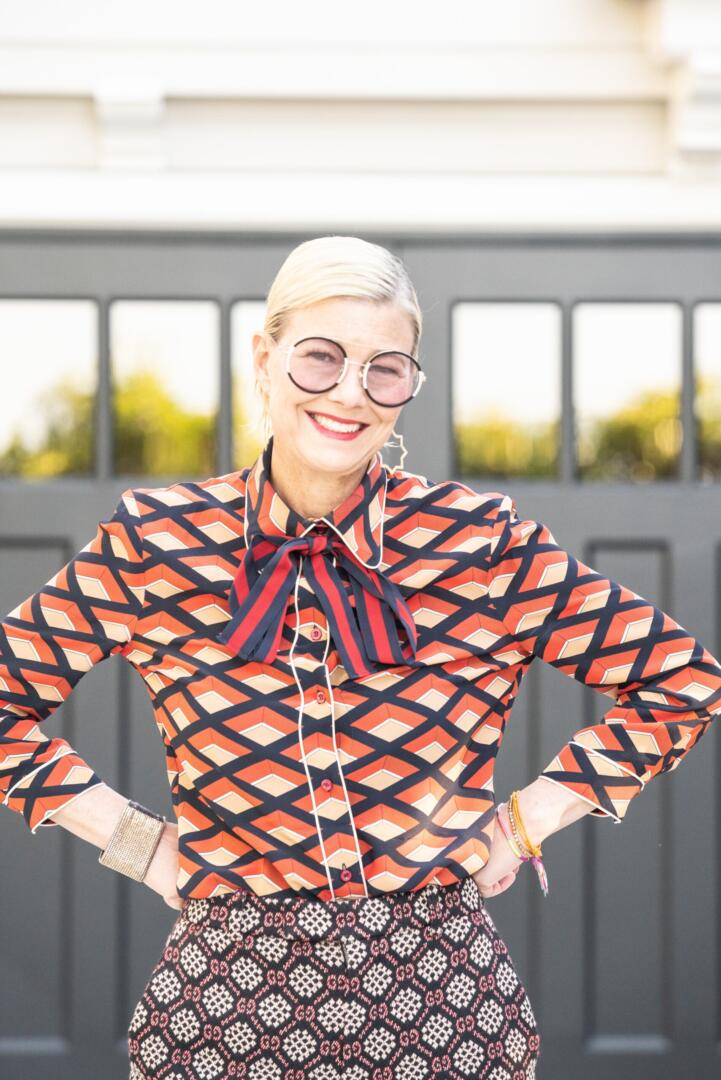 With all of the onstage successes, her lifelong dream has always been working behind the curtain. "I've always had an affinity for musical theater," Heather says, "and it's my dream to get a show on Broadway." 
Her first show – a musical entitled Dear Bernard –  premiered in L.A. as a sold-out smash hit. The show's buzz and infectious songs attracted the attention of Chrysalis Music Publishing, leading Heather into a chapter as a professional songwriter penning hits for other artists, including Shakira's "Don't Bother." She also composed music for film, music, and TV – including commercials for Bobbi Brown, Christie's, and Old Navy.
Heather has also had a rich and wonderful personal journey – with an unexpected twist that challenged and transformed her both physically and emotionally. She co-parents twin boys with her ex, who (with her partner) lives in a house around the corner from Heather and her wife.
Her biggest obstacle came in 2018, when she was diagnosed with acute myeloid leukemia. The next several months were a whirlwind of valuable guidance from the Phase One Foundation for Cancer research (where Heather had performed at galas in the years prior) and intensive treatment at City of Hope – including chemotherapy, radiation, and a bone marrow transplant. She spent months quarantining at home, wearing a mask, wiping down surfaces, and turning away most visitors – something that rings somewhat familiar to many during the coronavirus pandemic.  
Today, Heather is healthy and considers herself healed. 
"What I went through was horrible," she says. "I'm upset that it happened, but I have a new view of life that I would have never had before; it's given me even more gratitude and made me more present." 
Heather wrote a song, "RIGHT HERE RIGHT NOW," based on her recent challenging journey. She hopes the song will serve as a message of hope during whatever struggles her listeners are facing…and help them find that energy inside that inspires them to live.  
As part of this new chapter in her life, she's back to working on her lifelong love: musical theater. She's currently in development on two new musicals with theatrical producer Christine Russell, executive producer of the Tony Award-winning show Beautiful: The Carole King Musical and lead producer of the Broadway musical, Head Over Heels (featuring the music of The Go-Go's).
From rock and roll to musical theater and parenting, Heather has never been afraid to boldly reach for her dreams. Her health battle has made her even more grateful for every moment and excited for all of the opportunities she's presented – regardless of the result. 
"I love every second and the process of it," Heather says. "I don't want to look back and go, 'Oh, I should have tried that! Why didn't I go for it?!'"
Get the single AT THIS LINK, visit www.HeatherReidMusic.com, and follow @HeatherReid on Instagram.
#PromoHomoTV #NotesFromHollywood #HeatherReid #RightHereRightNow