Explains Photographer Steven Michael, "My first introduction to Billy Dolls was at their incarnation mid-90s when a friend gave me a set. The hyperrealism of these toys made them immediately popular! These 'anatomically correct' male dolls were marketed as the first out and proud gay doll, though history tells us that honor goes to Gay Bob introduced in 1977. I quoted the words above because given the balance of doll body and its manhood, it would be better described as anatomically exaggerated. A gay man, exaggerating?! The cheek, the nerve, the gall, the audacity… and yes, the gumption!"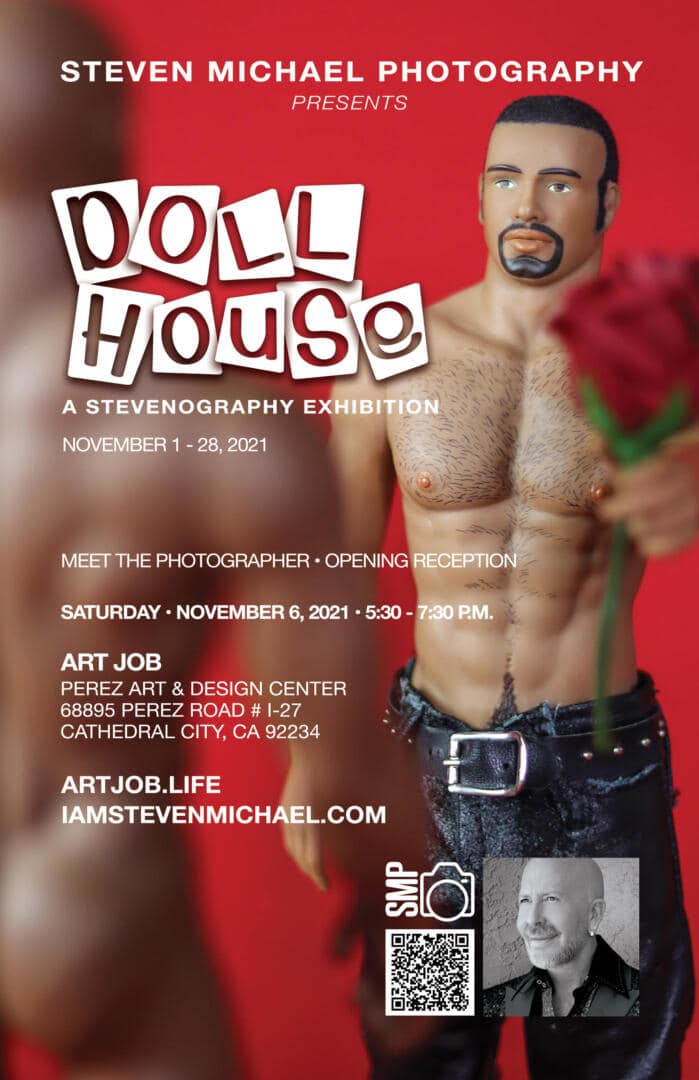 PromoHomo.TV® Producer/Host Nicholas Snow has known Steven for years, and is honored to capture the November 2021 Exhibition of DOLL HOUSE at ART JOB (enjoy the exhibition in person until Nov. 28 or forever in this episode) in the Perez Art & Design Center in Cathedral City, California.
About the exhibits origins, explains Steven, "On March 16, 2020, I was handed the inevitable fate that my place of employment would indefinitely shut down because of the growing global pandemic. For how long? No one knew. What would I do with my days off? Only I could answer that for myself. When I realized that I'd be in for the long haul, my time became very precious to me. With a loving husband having job responsibilities still intact, I became a solo act during the quiet days of quarantine. That's where this project was born!
After settling in, I began to respect the fact I had the time off because of its rarity and incredible amount. However, I decided early on I wouldn't sit on the other side of this global crisis and not have anything to show for my time waiting it out. Between online photography classes at home and shooting a few trusting (and distanced) clients, I began to create storyboards for this exhibition that would soon be titled the perfectly descriptive DOLL HOUSE. After seeing a few images on my Instagram, Steven and Rick from ART JOB made the offer to host my first photography show and I immediately signed on. I was honored!…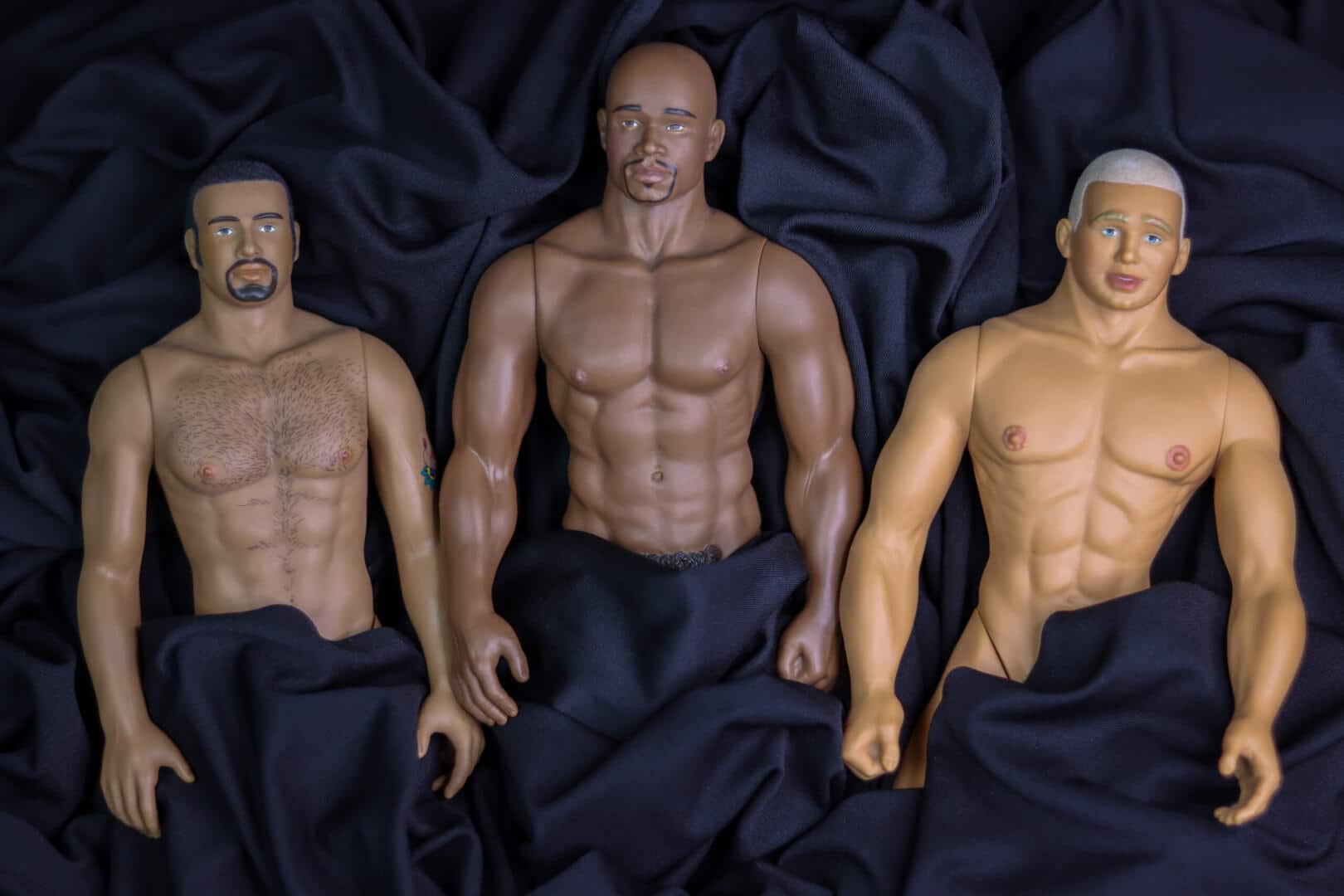 This project comes from a place of creativity, passion and a desire to grow as an artist and photographer. Expressing myself through artistry has always provided me an accountability of self to continue creating and sharing my visions of greater things. Thank you for attending my first exhibition DOLL HOUSE and being part of something so important to me," concludes Steven.
Like/Follow/Subscribe on Your Favorite Social Media Platforms