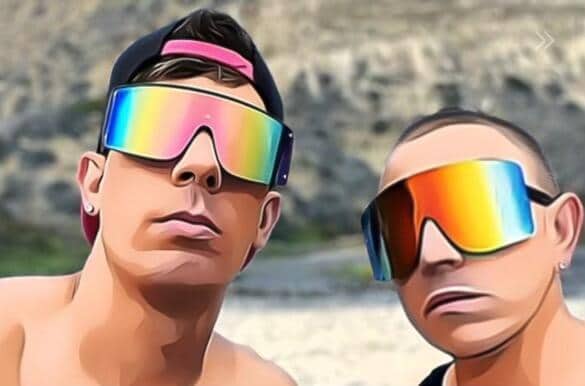 "We're calling it the Palm Springs Pride Pre Party."
"We're calling it the Palm Springs Pride Pre Party. We're making this an annual event: a little bit Halloween a little bit Gay Holiday cheers and all out and proud," explain Niels Kosman & Jeremy Taylor, PS Homeboys. Meet the duo and learn all about Inaugural PRIDE UNDER THE PINES on this episode of Outinerary® with Producer/Host Nicholas Snow on PromoHomo.TV®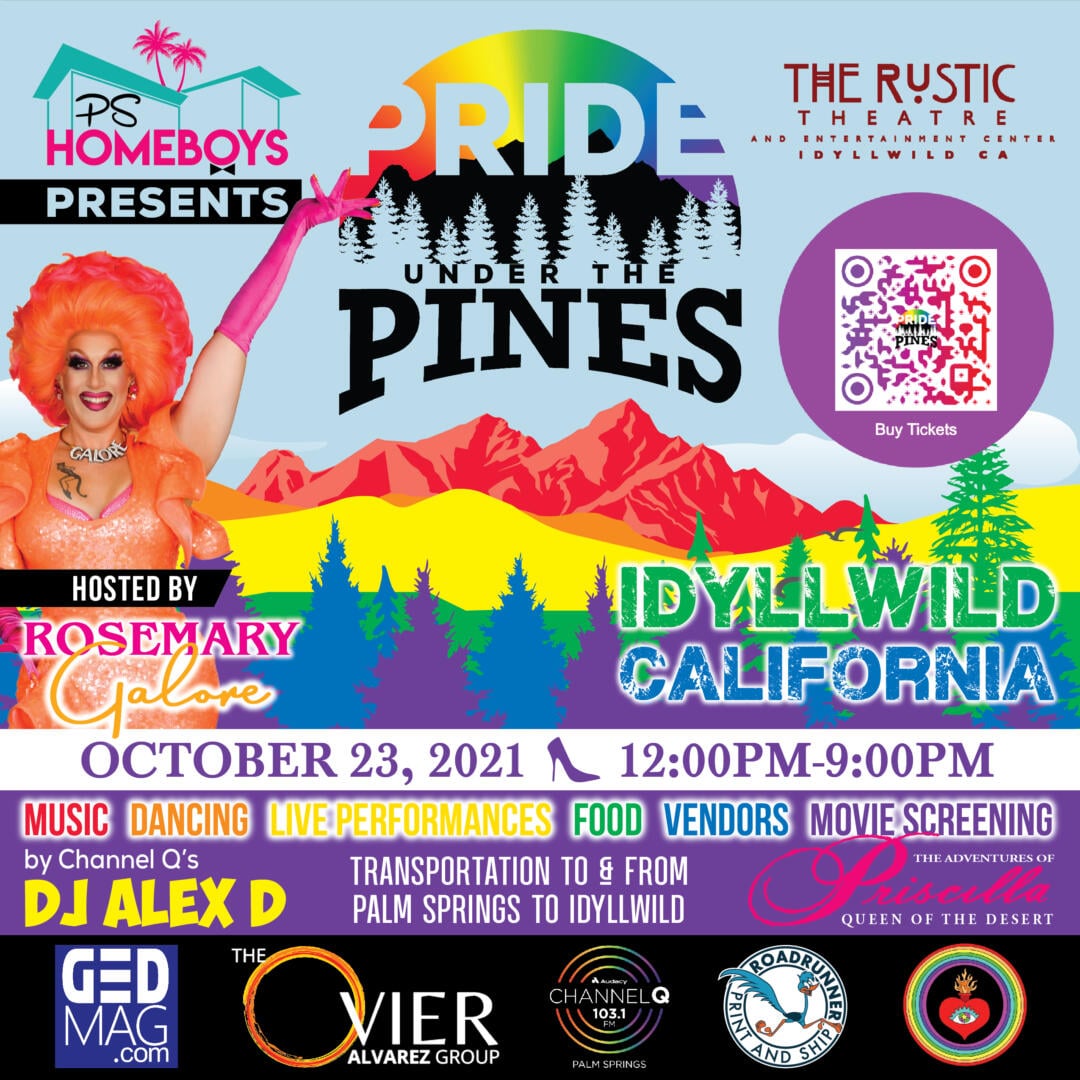 Advance media alerts explain, "Ain't no mountain high enough to stop this year's Pride Celebrations as Palm Springs' LGBTQ Community is invited to join "the Mile High Club" at the mile-high town of Idyllwild overlooking the Coachella Valley on Saturday, October 23 (12pm – 9pm). That's when PS HomeBoys presents the first-ever Pride Under The Pines, bringing desert heat to the cool gay heights for a day of out-and-proud food, fun and fabulous entertainment, live trax spun by DJ Alex from Channel Q and DJ Galaxy from K-Gay and an interactive screening of The Adventures of Priscilla, Queen of the Desert hosted by everyone's favorite drag queen Rosemary Galore.
Pride Festival tickets are $ 10; festival and movie pass packages are $ 25 and round-trip Palm Springs to Idyllwild luxury party bus all events inclusive VIP tickets are $ 75. Proof of full vaccination and masks are required for the bus and for the interior film screening.
Pick up for the VIP Luxury Party Bus is at 11am in front of The Tool Shed (600 E. Sunny Dunes Road, Palm Springs)with return leaving at 8pm from The Rustic Theatre (54290 N. Circle Drive Idyllwild)"
Watch. Listen. Be inspired!
Like/Follow/Subscribe on Your Favorite Social Media Platforms