14th Season for Award Winning Dezart Performs Opens with First-Ever Musical for the Company: GIRLFRIEND, performed October 27 – 30 outside at the Rancho Mirage Amphitheater. Girlfriend is the Critically-Acclaimed Pop-Rock Musical by Todd Almond and Mathew Sweet.
On this special PromoHomo.TV® Preview, meet director Michael Shaw and the show's real-life-couple stars (and hear them sing!); get a glimpse of the Rancho Mirage Amphitheater; and learn about Dezart Performs' complete season.
"Set in Nebraska in the '90s, Will, a bit of a social outcast, and Mike, the popular football player, figure out that there is more to life than what high school has taught them. Days after graduation they explore their relationship and begin to ask themselves where their lives begin." The Dezart Performs production is directed by Michael Shaw with Musical Direction by Joshua Carr, Choreography by Ray Limon, and stars Kyle T. Hester & Eddie Vona.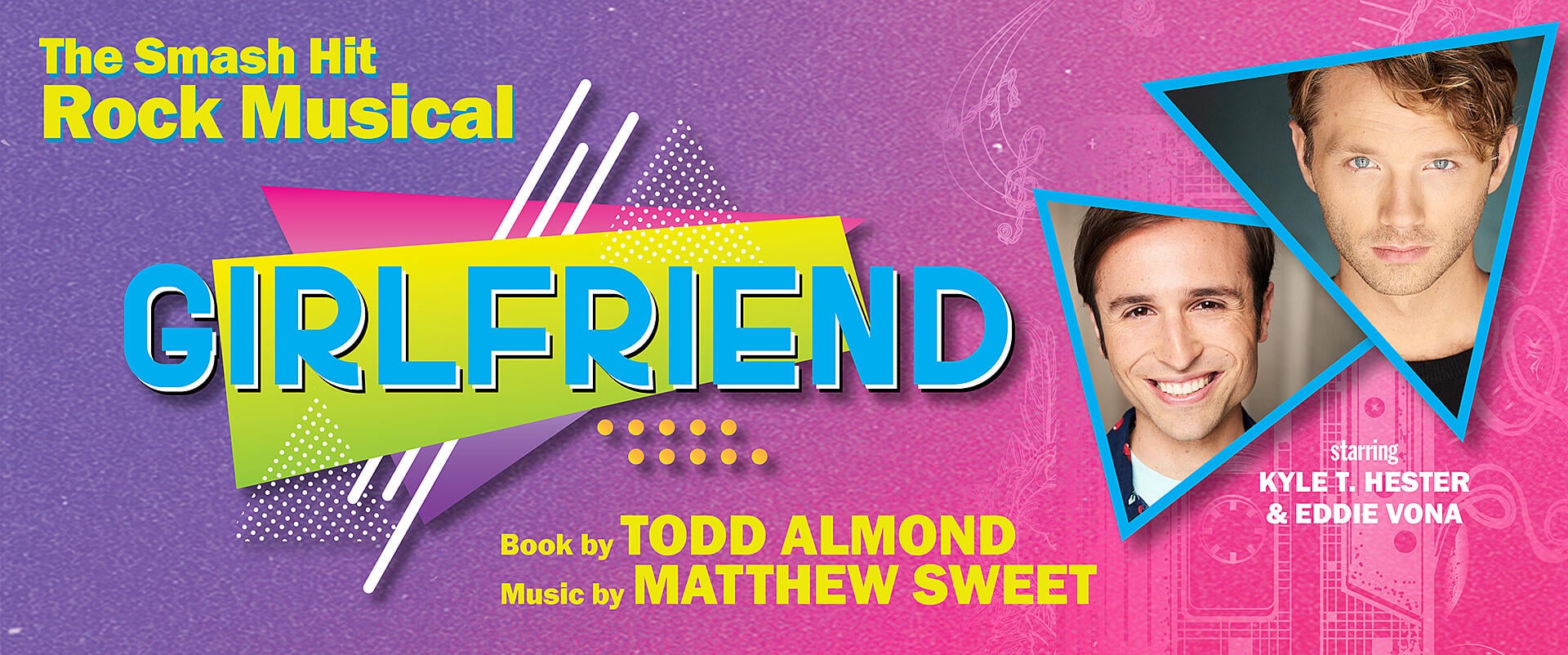 About Girlfriends, The Washington Post proclaims, "The songwriter and book writer demonstrate both an ear for the rousing energy of circa-1990 pop music, and a sensitivity about the manner in which a pair of young men find their way to each other in an unwelcoming environment."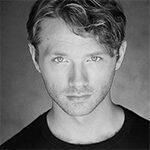 Kyle is very happy to be making his Dezart debut and very, very happy to be back onstage for the first time since the you-know-what. His most recent theatre credits include THE CANADIANS (South Coast Repertory, world premiere), WILD GOOSE DREAMS (La Jolla Playhouse, world premiere), A MIDSUMMER NIGHT'S DREAM and HAMLET (Santa Cruz Shakespeare), KING LEAR (Harold Clurman Laboratory Theatre), ROSENCRANTZ AND GUILDENSTERN ARE DEAD (A Noise Within), and DEATH AND COCKROACHES (Chalk Repertory Theatre). He received his MFA from UC San Diego and BFA from NYU Tisch. During the past theatre-less year and a half, Kyle staved off insanity by picking up a pencil and drawing things. His work can be found on Instagram at @kyle.t.hester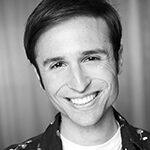 Eddie Vona is excited to be back! His last show before the pandemic hit was HAND TO GOD here at Dezart Performs so it seems fitting that his first show after the pandemic should be with this wonderful company. Other credits: DARKSIDE (Garage Theatre), THE SECRET IN THE WINGS and UNDER MILK WOOD (Coeurage Theater Ensemble), CHISME Y QUESO (Center Theatre Group), IN LOVE AND WARCRAFT (Artists at Play, LA Premiere), LITTLE MAN (LA New Court Theatre, World Premiere), LEND ME A TENOR and THIS IS OUR YOUTH (The Hangar Theatre), and THE REALITY SHOW (Radio City Music Hall, dir. Elizabeth Swados). Eddie has also performed at The Second City, The Upright Citizens Brigade and toured for six years as a Swing with Kaiser Permanente Educational Theatre, where he performed 13 roles in 7 productions. Special thanks to Michael and the Dezart family and to Kyle for, well, everything. www.eddievonaactor.com
Ticketing options include dinner-and-show, or show-only. Dinner includes a three-course meal with a glass of wine (tax and gratuity included). Catered by Lulu Catering and Events. Due to the mature nature of Girlfriends, no one under 14 will be admitted. IMPORTANT COVID-19 POLICY FROM DEZART PERFORMS: For the health, safety and well-being of our patrons, staff and artists, Dezart Performs' COVID-19 policy requires guests to be fully vaccinated. Upon arrival at all events, guests must present a photo ID along with proof that they meet the CDC definition of being fully vaccinated against COVID-19, either in the form of a physical vaccination card or a photo of the card.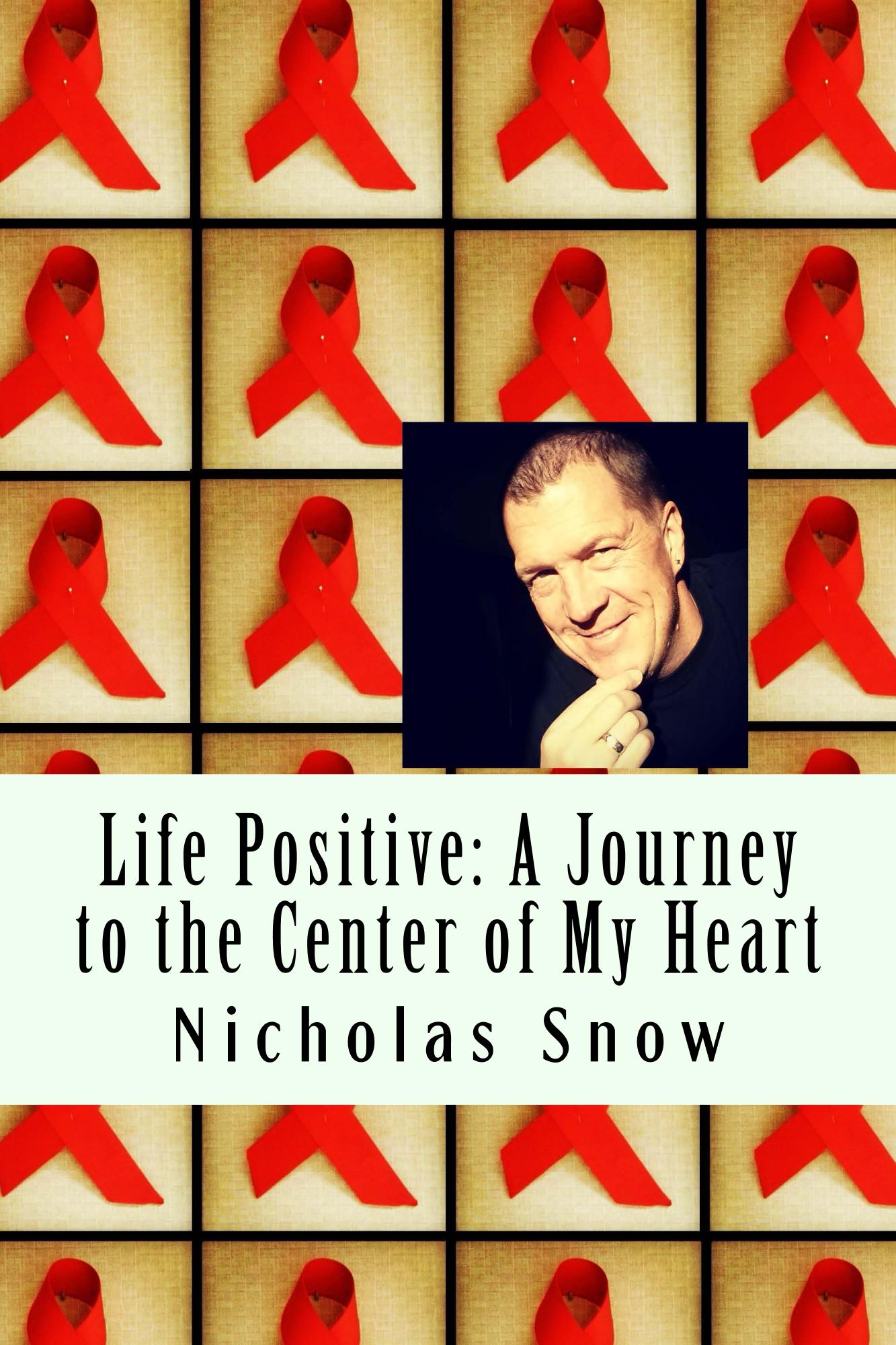 Get the Book: www.LifePositiveBook.com
While programming is free across multiple social media platforms, viewers are invited to become co-creators of the network, known as the PromoHomo.TV® Superstars, with a paid subscription, available at www.Patreon.com/PromoHomoTV.
To find live and on-demand broadcasts, visit www.PromoHomo.TV, or like and follow @PromoHomoTV on your favorite social media platform: