After PromoHomo.TV's Summer 2020 expansion into a full-fledged online broadcast network, including 33 episodes of five series, the 10-week, 50-episode Fall 2020 season launches with the season premiere of The Nicholas Snow Show, this episode shining a light on the new video Storytelling Project from the LGBT Community Center of the Desert, themed "Were Here for You!"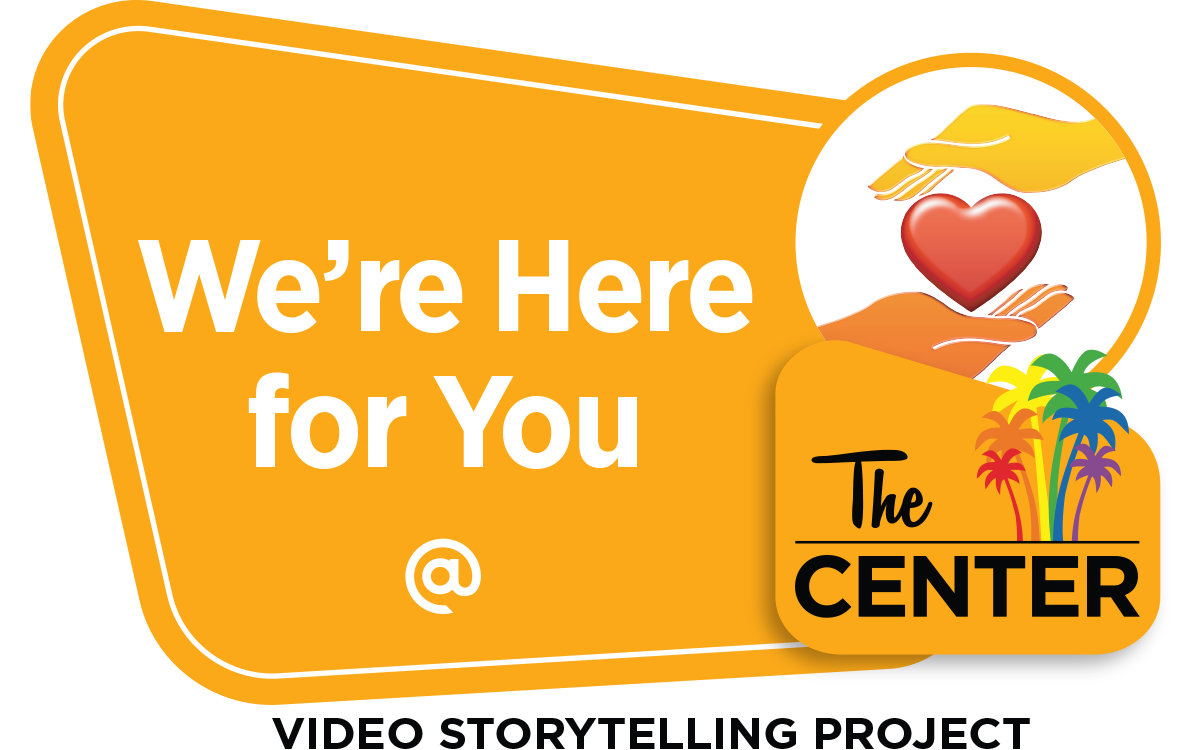 Producer/Host Nicholas Snow's Special Guests from the Center: Mike Thompson, CEO, and Lex Ortega, Director of Innovation and Engagement.  The Center explains:
In this time of physical distance and social isolation, we desperately want to shout from the mountain tops: "We're Here for You! You are not alone – meaningful connection is waiting for you, right around the corner @ The Center!" We live it daily to meet our mission of "helping LGBTQ people along their way."
Beloved community is the home we want every LGBTQ person to experience. So, we are launching We're Here for You, our video storytelling project to reach our community – our virtual version of shouting from the mountain tops. Every week from October 7th through November 11th, we'll be premiering a new video in our newsletters and on social media to let folks know how we're wrapping our virtual arms around the people who need connection most.
Help us make these virtual connections viral by sharing with your friends, and your much-loved community. During this really challenging time, you might be the conduit to connect someone to our programs, to our expanded work across Coachella Valley, and maybe help someone find a friend for a lifetime.
We're Here for You and together, we are creating vibrant community.
LINKS:
www.TheCenterPS.org
www.YouTube.com/PromoHomoTVNetwork
www.PromoHomo.TV
www.Twitter.com/PromoHomoTV
www.Instagram.com/PromoHomoTV
www.Patreon.com/PromoHomoTV
ABOUT THE CENTER
MISSION: Creating vibrant community by helping LGBTQ people along their way.
VISION: Thriving lesbian, gay, bisexual and transgender people, living authentically in support inclusive communities.
VALUES: Respect, Excellence, Inclusiveness, Fun, Integrity
At The Center, we like to say we create vibrant community by helping LGBTQ people along their way, wherever they might be in life's journey. Even better, we like to live it, breathe it, and do it. If you're looking to meet new friends, get resources, or enrich your life and your place in community, you've come to the right place.
@TheCenterPS @ILoveGayLGBT #PromoHomoTV
PromoHomo.TV is a proud Media Partner of The LGBT Community Center of the Desert