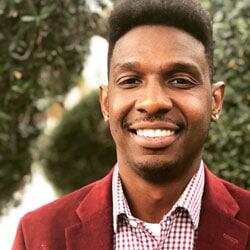 On this episode of HIGHRPOWRD on PromoHomo.TV, Producer/Host Nicholas Snow is honored to welcome LaMitchell Person.
LaMitchell has been in the recovery community since 2015. He is originally from Eufaula, Alabama, where he attended Jacksonville State University. He currently resides in the Coachella Valley and works for Ken Seeley Rehab in Palm Springs, Ca. Prior to moving to California, LaMitchell worked in sales, marketing, and operational management for Panel Processing Inc and Johnson Outdoors Inc.
LaMitchell was recently blessed with a son, Ryan. He enjoys spending time with his family, coaching little league soccer, and teaching Ryan how to be a true University of Alabama Football Fan.
LaMitchell accredits the current state of his life to his spiritual beliefs and his unwavering faith in his Pursuit of Happiness!
HIGHRPOWRD features "Stories of Experience, Strength and Hope, Infusing Infinite Views of Spirituality and Purpose." A key focus of this series is to "take recovery out of the closet," giving people the opportunity to share their triumphant stories without identifying specific 12-step programs (in keeping with the traditions of those programs). Additionally, inspiring thought leaders from all walks of life are featured.