In this episode of Notes From Hollywood from PromoHomo.TV Producer/Host Nicholas Snow, meet Snow's longtime friend, Alex Sanchez, one half of the creative team behind You Brought Me The Ocean.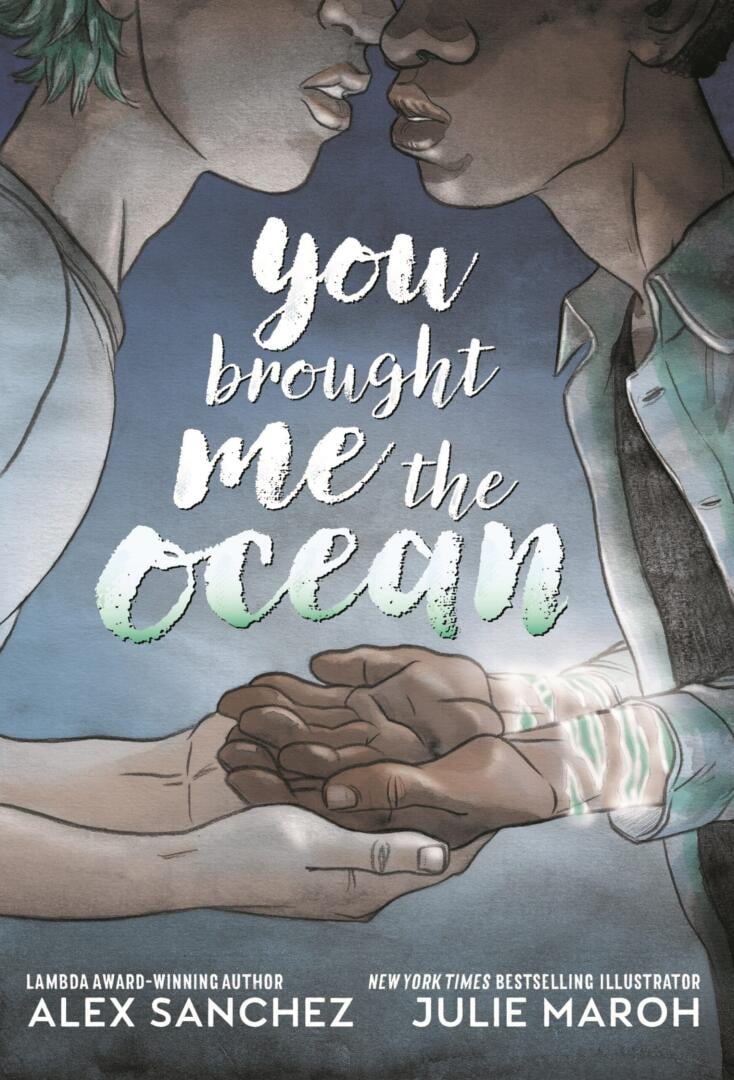 The voices that shaped LGBTQ+ young adult literature, Lambda Award-winning author Alex Sanchez (Rainbow Boys) and New York Times bestselling illustrator Julie Maroh (Blue Is the Warmest Color), present a new coming-out romance set against the backdrop of the DC universe.
You Brought Me The Ocean re-imagines the origin story of Aqualad in a coming-of-age tale about first love. This poignant story, aimed at readers ages 13-17, deftly interweaves in social issues like homophobia and bullying, while exploring the importance of honesty and trust, and overcoming fear and prejudice. This empowering graphic novel follows the protagonist Jake Hyde's journey to discover who he is, who he loves, and how to stand up for himself and his loved ones.
Jake Hyde doesn't swim — not since his father drowned. Luckily, he lives in Truth or Consequences, New Mexico, which is in the middle of the desert. Yet, he yearns for the ocean and is determined to leave his hometown for a college on the coast. But his best friend, Maria, wants nothing more than to make a home in the desert, and Jake's mother encourages him to always play it safe. Yet there's nothing "safe" about Jake's future — not when he's attracted to Kenny Liu, swim team captain and rebel against conformity. Jake's life begins to outpace his small town's namesake, which doesn't make it any easier to come out to his mom, or Maria, or the world. Jake truly is a fish out of water.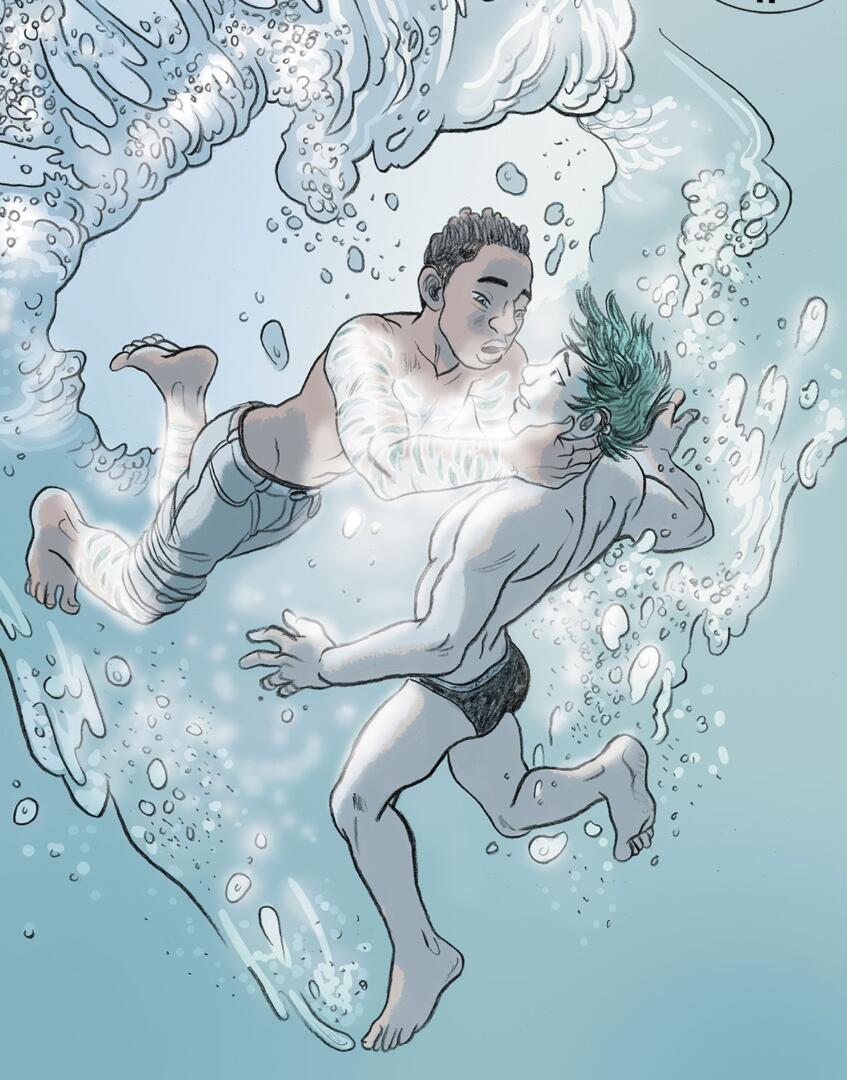 While caught in a flash flood, Jake learns that his strange, glowing blue skin markings are tied to an ability to manipulate water. But his life is overflowing with secrets, and he hides his new superpower and his budding romance with Kenny from his family and friends. As Jake starts down a path of self-discovery, what powers will he find in the search for his identity? Will he turn his back to the current or dive headfirst into the waves?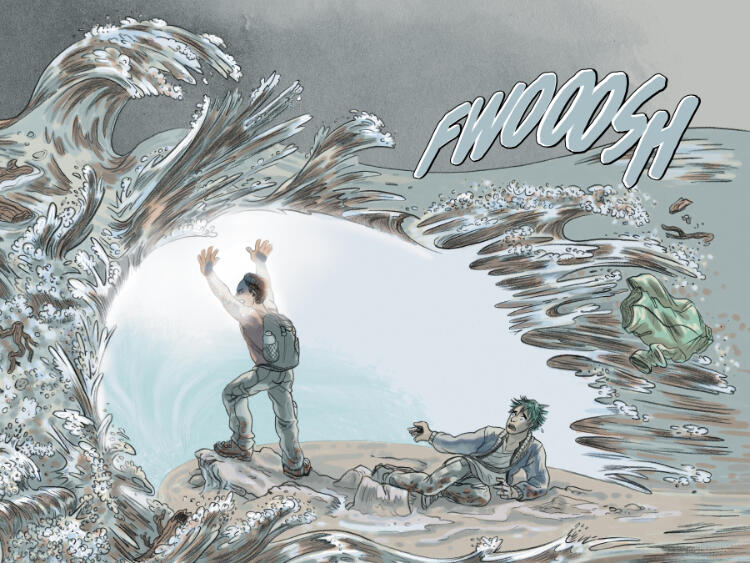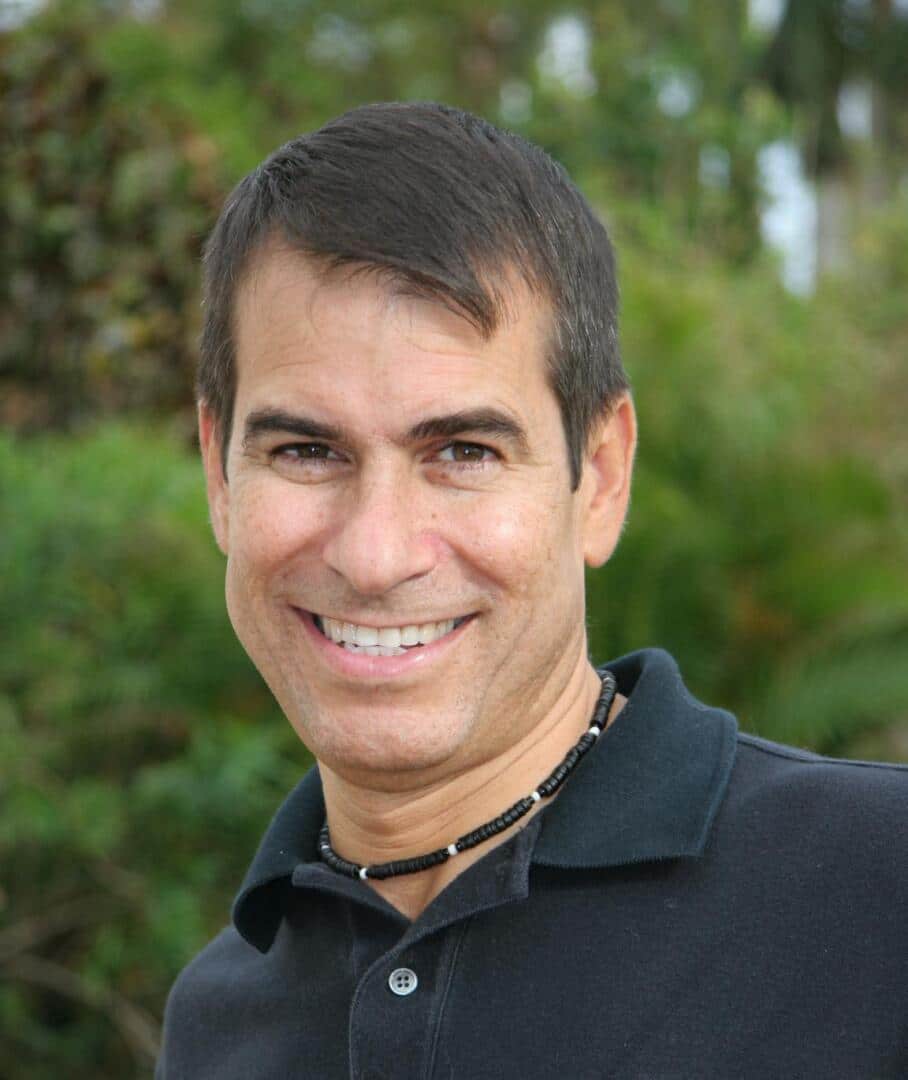 Alex Sanchez has published eight novels, including the American Library Association "Best Book for Young Adults" Rainbow Boys and the Lambda Award-winning So Hard to Say. His novel Bait won the Tomás Rivera Mexican American Book Award and the Florida Book Award Gold Medal for Young Adult Literature. An immigrant from Mexico, Alex received his master's in guidance and counseling and worked for many years as a youth and family counselor. Now when not writing, he tours the country talking with teens, librarians, and educators about books, diversity, and acceptance. He lives in Penfield, New York.
Julie Maroh is a cartoonist, illustrator, feminist, and LGBTQ+ activist from Northern France. They wrote and illustrated the graphic novel Blue is the Warmest Color, about the life and love of two young lesbians, which was adapted into the award-winning film of the same name.