The new memoir by Cody Renegar, Changing The Stars: A Memoir, is "A powerful true story about how a boy survived and then overcame his family's multigenerational cycle of violence, neglect, and sexual abuse: Despite the odds against him, Cody Renegar grew up and became a loving father and husband, successful hairstylist, and respected artist.
Raised by a substance-abusing single mother, at six Cody and his four siblings were placed into the foster care system in Arkansas, leading to a series of placements in homes where he endured unspeakable abuse and neglect. Cody found solace in his bonds with his brothers and sisters and occasional kindnesses from caring adults, such as a neighbor who taught him to paint.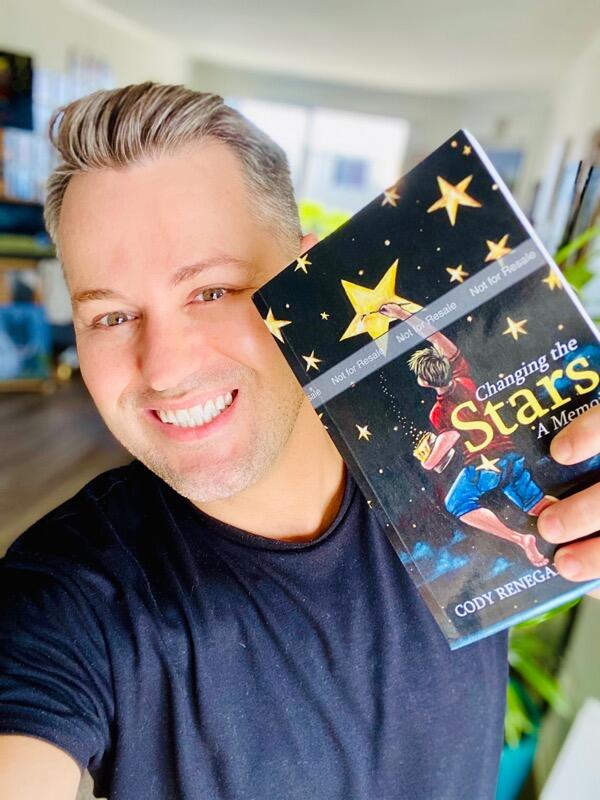 When at seven he was adopted by an affluent couple, he hoped at last to receive the love and support of a nurturing mother and father. But his dreams and expectations were betrayed when his new father proved to be a violent disciplinarian. It would be eight years before his rescue by an attentive school nurse, and years more to heal the trauma.
The silver lining for Cody was his own resilience and positive outlook. He never stopped reaching for a better life, and his optimistic, gregarious spirit was never silenced or stifled. Cody sees life as an adventure. He believes that we, not fate, are in charge of our destiny. If needed, we can change the stars in the sky."
Watch. Listen. Be Inspired….
On this episode of The Nicholas Snow Show from PromoHomo.TV®.