Notes From Hollywood® Producer/Host Nicholas Snow is honored to welcome Singer, Songwriter, Violinist, Guitarist and Music Producer Claire Gohst to the show on the eve of the release of her new album, WANDERING GOHST.
At the age of 17, Claire was kicked out of home when her family found out she was gay. She eventually left school to pursue music as a full-time career, starting out in the local live music scene around Singapore, playing the violin and singing in bars, clubs and restaurants with different rock and folk bands. She soon after moved to Boston to pursue training in the recording arts and jazz violin at Berklee College of Music. The melding of her artistic message, honed with musical influences, such as Wilco, St. Vincent and Andrew Bird, combined with both analog and digital recording technology, resulted in Paper Citizen, "Indie rock for a lost soul in a new world."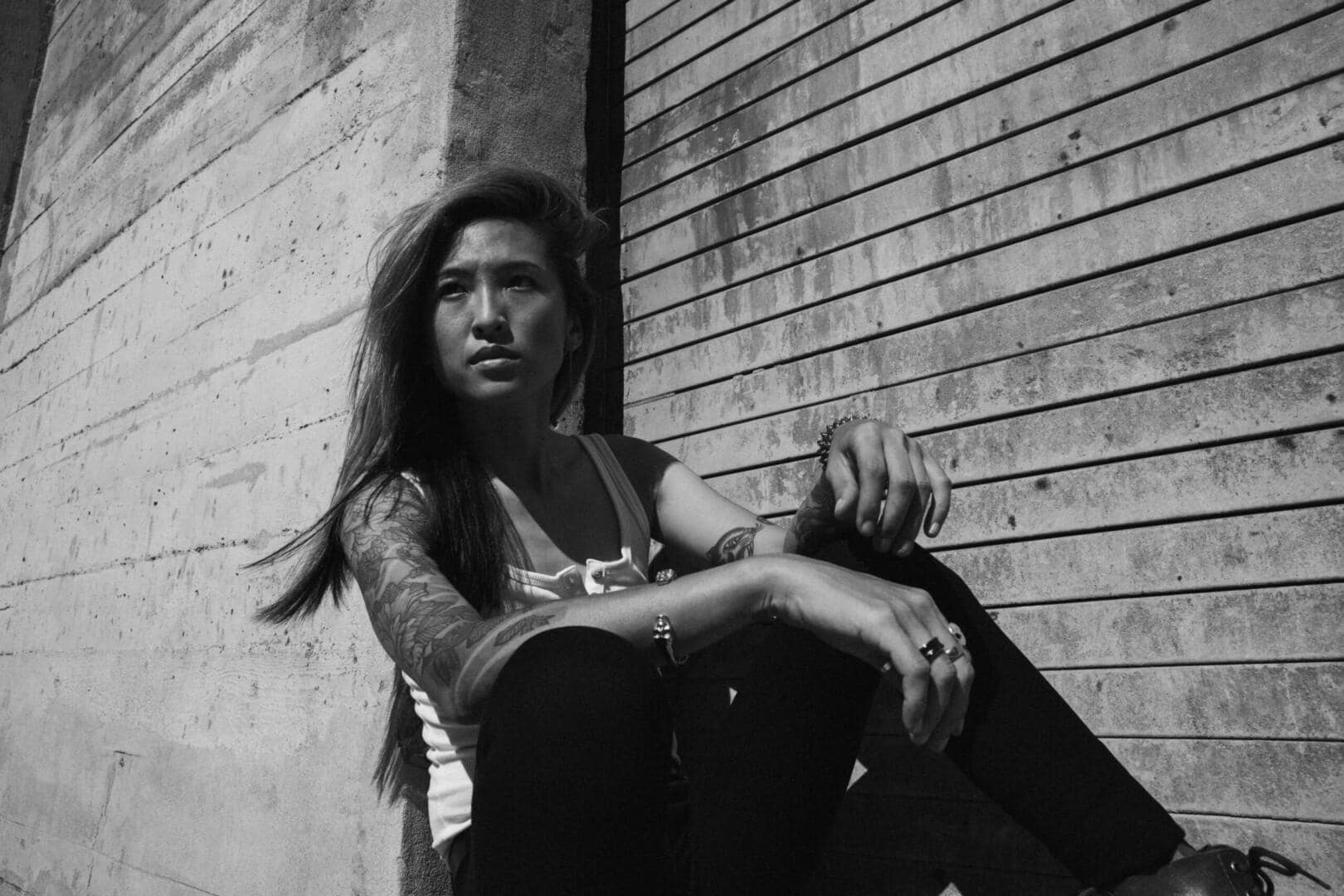 About WANDERING GOHST, Claire states, "This album is about my journey… There are days I wake up and wonder… what am I doing and where am I headed? At 17 I left my conservative christian home in Singapore for good – with a violin, some clothes, no money, and not much else of a plan. I stumbled on a career in music.. It was a way to pour my whole heart and soul into art, during a time when I was in so much pain. It helped me discover my own identity, and for the first time I felt empowered to make something of myself. "
Claire's journey has received praise from American Songwriter, WGBH, Vanyaland, Bitch Magazine, Swaay and Autostraddle. Paper Citizen performed in Singapore for Pink Dot 2018, an annual event attended by thousands to show their support for the LGBTQ community, in a country that still has no anti-discrimination laws. Paper Citizen was voted Deli Magazine's "New England Emerging Artist of the Month" for October 2016, nominated in the 2017 New England Music Awards for the category New Act of the Year and nominated in the 2018 Boston Music Awards for the 617 Sessions Artist of the Year.
Watch, listen and be inspired!