In this very special episode of Notes From Hollywood®, Producer/Host Nicholas Snow interviews PROGNOSIS: notes on living Co-Director Kate Stilley Steiner who explains about the documentary's primary subject – Debra Chasnoff – "'Chas' was a cultural icon. Her films reached millions of people and helped shift how we think about LGBTQ+ families in communities across the world. And she pioneered the craft of making documentary stories that spur conversation and foster inclusiveness in community."
PROGNOSIS: notes on living is a first-person, character-driven journey from cancer diagnosis through death. With her life upended, Academy Award-winning documentary filmmaker Debra Chasnoff (Chas) unflinchingly reveals the day-to-day reality of living with and dying from stage-4 breast cancer. Surrounded by her wife Nancy Otto and a close-knit LGBTQ family, Chas offers audiences a raw and emotional memoir that models how to navigate a complex, life-threatening diagnosis with love, curiosity and humor; and how to die with dignity at home and in community.
Debra Chasnoff and executive producer Carrie Lozano initiated the project in 2015 when Chas was granted full access to filming her medical treatments at the world-renowned University of California, San Francisco, Carol Franc Buck Breast Care Center. From there forward Chas and an intimate circle of family and friends collectively recorded over 200 hours of footage. In a unique co-creation, filmmakers Kate Stilley Steiner, Lidia Szajko, Joan Lefkowitz and Carrie Lozano completed the film with her wife Nancy Otto and editor Mike Shen.
Underpinned by their decision to not hear the prognosis, Chas and Nancy capture and reveal their most vulnerable moments, as Chas struggles to reconcile her professional identity of maverick social justice documentary filmmaker with that of stage-4 cancer patient.
Steiner continues, "Yet throughout the making of PROGNOSIS, Chas wondered if she was doing the right thing by making a personal memoir. It was a different kind of film than she had made before, and she wasn't sure if audiences would care about her first-person experience. And yet she persisted throughout her illness, day in and day out, documenting her life. It was what she knew how to do.
During the filming, Chas often asked 'what good can this film do?' The answer is PROGNOSIS – notes on living can do great good in our world. The film invites us to stop and see what the end of a life really looks like; to imagine ourselves in Chas and Nancy's shoes, and to consider what we want for ourselves and for our loved ones. This last gift from our dear friend and collaborator Debra Chasnoff sheds light on our universal future, and invites us to begin to prepare in just the smallest way, to walk our final paths alone with peace and grace."
Facing the overwhelming bureaucracy and logistics of being a cancer patient, they try everything possible to stall Chas' slowly declining health, including alternative healing methods like meditation, cannabis treatments, qi gong movement and sound-healing practices.
The contrasts between western and eastern approaches lay bare an analytical and skeptical Chas and a hopeful Nancy bent on healing. Seemingly mundane decisions, like what to eat or how much to exercise, take on extra weight. Beyond managing the cancer, they must also manage their relationship and the new dynamics their fluctuating reality brings. Through it all, they lovingly work toward their common goal—Chas' survival. With Chas at the helm, their on-camera honesty and candor offer a level of emotional access that is difficult to achieve when mediated by a film crew. They bravely put themselves on display, hoping that their experience would help others.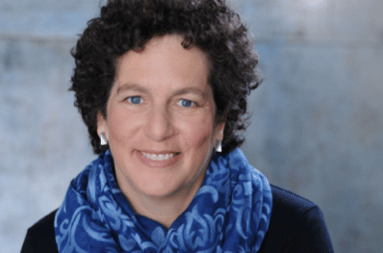 Debra Chasnoff
Academy Award–winning documentary filmmaker Debra Chasnoff was a nationally recognized champion of using film as an organizing tool for social justice campaigns. A pioneering leader, she was at the forefront of the international movement working to create safe and welcoming schools and communities. Debra's highly acclaimed documentaries addressing youth and bias issues, including the groundbreaking film It's Elementary, are widely hailed by educators and advocates as among the best tools available today to help open up dialogue and activism around many of the most challenging issues affecting young people's lives and school environments.
Her first film, Choosing Children, explored the once unheard of idea that lesbians and gay men could become parents after coming out. She won the 1991 Academy Award for Best Documentary (Short Subject) for her film Deadly Deception: General Electric, Nuclear Weapons and Our Environment. In addition to dozens of film festival awards, Debra was the recipient of the Wallace A. Gerbode Foundation Fellowship for outstanding non-profit leadership and the Pathfinder Award from the Gay, Lesbian and Straight Education Network. She was also the founder of GroundSpark and co-creator of the renowned Respect For All Project. She served the organization in a directing capacity from 1982 until her death in 2017.
Kate Stilley Steiner
Kate Stilley Steiner is a documentary filmmaking producer, director & editor. She also is a co-founder & co-director of Citizen Film, the documentary non-profit media organization she started in 2001 with Sam Ball & Sophie Constantinou. Her most-recent producing credits include American Creed. The CPB-funded feature-length documentary premiered in 2018 in the PBS primetime core schedule & was one of 2018's most widely carried documentaries. Debra Chasnoff's long-time collaborator, Kate edited several films with her, including two in the Respect for All series.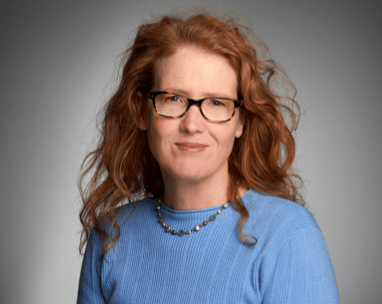 They also co-produced several titles together, including Let's Get Real, It's Still Elementary & One Wedding & a Revolution. An editor for 20 years, her credits include feature-length documentaries like Wired for What (PBS); End of a Legend (TLC); & Throwing Curves (MOMA/NY), & additional editorial work includes The Story of Mothers & Daughters (ABC); the Emmy-winning Loyalty & Betrayal: The Story Of The American Mob (Fox); & Academy Award-nominated Freedom on My Mind.
Don't miss an episode! Like, Follow and Subscribe…
Become a PromoHomo.TV® Superstar
PromoHomo.TV® is "Connecting the Circuity of Humanity" by "Creating Programming for LGBTQ+ Everyone." All programming may be streamed worldwide for free, but you are encouraged to become a PromoHomo.TV® Superstar by voluntarily subscribing for as little as $10/month.