Producer/Host Nicholas Snow is thrilled to welcome Creator/Writer/Director/Producer Hang Nguyen and Producer/Actor Diane Chen to the red carpet to discuss their hilarious web series, SIDEWAYS SMILE, the queer, Asian-American comedy about Alex, a young Brooklynite on a journey of self-discovery after reluctantly enrolling in a class on sexuality to learn how to have an orgasm.
Alex (Kathy Huynh-Phan) fakes orgasms because she's never had one. After Dara (Diane Chen), her eccentric queer roommate, pushes her to "get to know her pussy better," Alex reluctantly enrolls in a class to get more in touch with her body. Each week, Alex learns something new about sexuality and identity, and must reckon with whether she wants to be what society tells her an Asian American woman should be or carve her own path.
A hilariously unflinching send-up of the taboos and stereotypes surrounding queer sexuality, the Asian-American experience and more, Sideways Smile confronts and dismantles every tired take in the book, from the fetishization of Asian American women to anti-Blackness in the Asian American community, the "model minority" myth and the white-washing of Asian American roles in Hollywood. Sideways Smile announces creator Hang Nguyen as a new voice in episodic comedy, inspired by the likes of Broad City, Chewing Gum and Insecure.
Sideways Smile is definitely "A style-shifting, consistently entertaining six-episode premiere season explores queer sexuality and the Asian-American experience in New York City."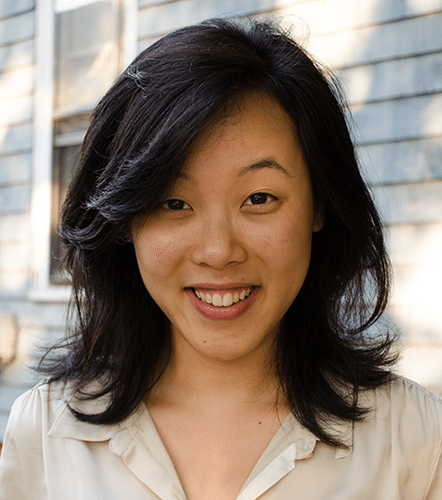 Hang Nguyen (she/her) is an educator and filmmaker and the creator, writer, director, and producer of Sideways Smile, an official grantee of the Made in NY: Women in Film Fund. She is the founder of Femsex Boston, an organization that runs a community workshop on female sexuality and identity. Her work has screened at Outfest, Newfest, Austin Film Festival.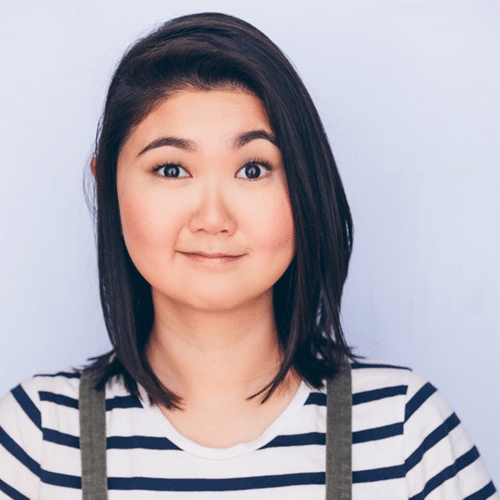 Diane Chen (they/them) is a NYC based multidisciplinary filmmaker, theater artist, actor, and co-founder of Multihyphenate Productions. Their theater work focuses on devised movement explorations and subverting the expected. Their award-winning series "Here We Wait" has been making its international festival circuit, garnering 31 nominations so far, including a win as Best Supporting Actress at Brooklyn Webfest and a Best Lead Actress Drama nomination at the IAWTV Awards. They are a co-star on HBO's High Maintenance. In all their work, they strive for striking visuals and stylistic movement and framing, and to share the stories of the othered and underrepresented, with an awareness of intersectionality and representation.