On the occasion of the 36th Anniversary of Desert AIDS Project in Palm Springs, California, Producer/Host Nicholas Snow – a grateful client of D.A.P. himself – is dedicating a week of broadcasts of The Nicholas Snow Show to spotlight the beginnings and transformation of this lifesaving organization.

C.J. TOBE: A FIERCE ADVOCATE FOR HIV & STI TESTING, PEP, and PrEP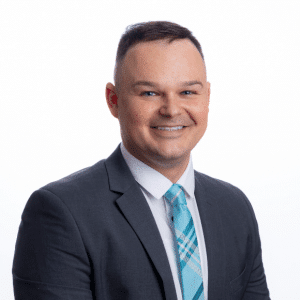 "I will do ANYTHING to help someone get tested for HIV and other STI's if they want," explains C.J. Tobe, Director of Community Health, who #PromoHomoTV Producer/Host Nicholas Snow describes as "a fierce advocate."
C.J. Tobe, Director of Community Health at Desert AIDS Project, is passionate about eliminating barriers to allow everyone access to healthcare services. He started at DAP in 2015 as a medical case manager, and has steadily earned the trust of senior leadership, fulfilling roles in clinic case management, prevention programs management, and community health education and interventions management.
Before coming to DAP, C.J. was a medical case manager and prevention services coordinator for Western Colorado AIDS Project in Grand Junction. He helped create and manage a state funded, legal Syringe Exchange program, and he expanded the men's HIV prevention program. Thanks in part to his efforts, the "MPower Colorado" program expanded into three additional counties, raising public awareness about HIV prevention and linkage to care. This life-changing program was also integrated at Transcend, the area's transgender, non-binary and cross-dressing advocacy organization.
His commitment to homeless advocacy grew as he served on the board of Grand Valley Peace and Justice, a social justice and support organization serving the Grand Junction, CO area. He furthered his efforts by serving on the board of Western Slope NAMI (National Alliance on Mental Illness), serving the same area.
Mr. Tobe holds a Bachelor of Arts degree in History from Arizona State University, and is currently pursuing a Master of Arts in Organizational Leadership from Gonzaga University.
He was born and raised in Ohio and loves calling the Coachella Valley home. He believes healthcare is a human right, and one of his favorite things about DAP is the sense of family throughout the organization.
In full disclosure, Desert AIDS Project is a sponsor of PromoHomo.TV, but this series of six episodes on the occasion of D.A.P.'s 36th Anniversary is journalism, as Nicholas Snow Productions LLC does not offer "advertorial" (advertising disguised as reporting) content.