Fresh off their win last month of The Amazing Race Canada Season 8, best friends Catherine Wreford Ledlow (based in Winnipeg) and Craig Ramsay (based in Palm Springs, California) join PromoHomo.TV® Producer/Host Nicholas Snow for a very special episode of Notes From Hollywood® which "
Writes Billl Harris in a Special to The Lede, "Moving through tasks that included jumping from a helicopter, lacing up old-style roller-skates, singing in Italian, and taking multiple orders at the Richmond Night Market, the deciding factor was a memory challenge that pushed teams to the extreme. But one duo figured it out fastest and emerged as the new champion on THE AMAZING RACE CANADA."
Harris points out that Catherine and Craig "emerged as one of the most inspirational teams in the history of the show, with Catherine fighting through brain cancer, and a spell on the sidelines when they were both diagnoses with COVID."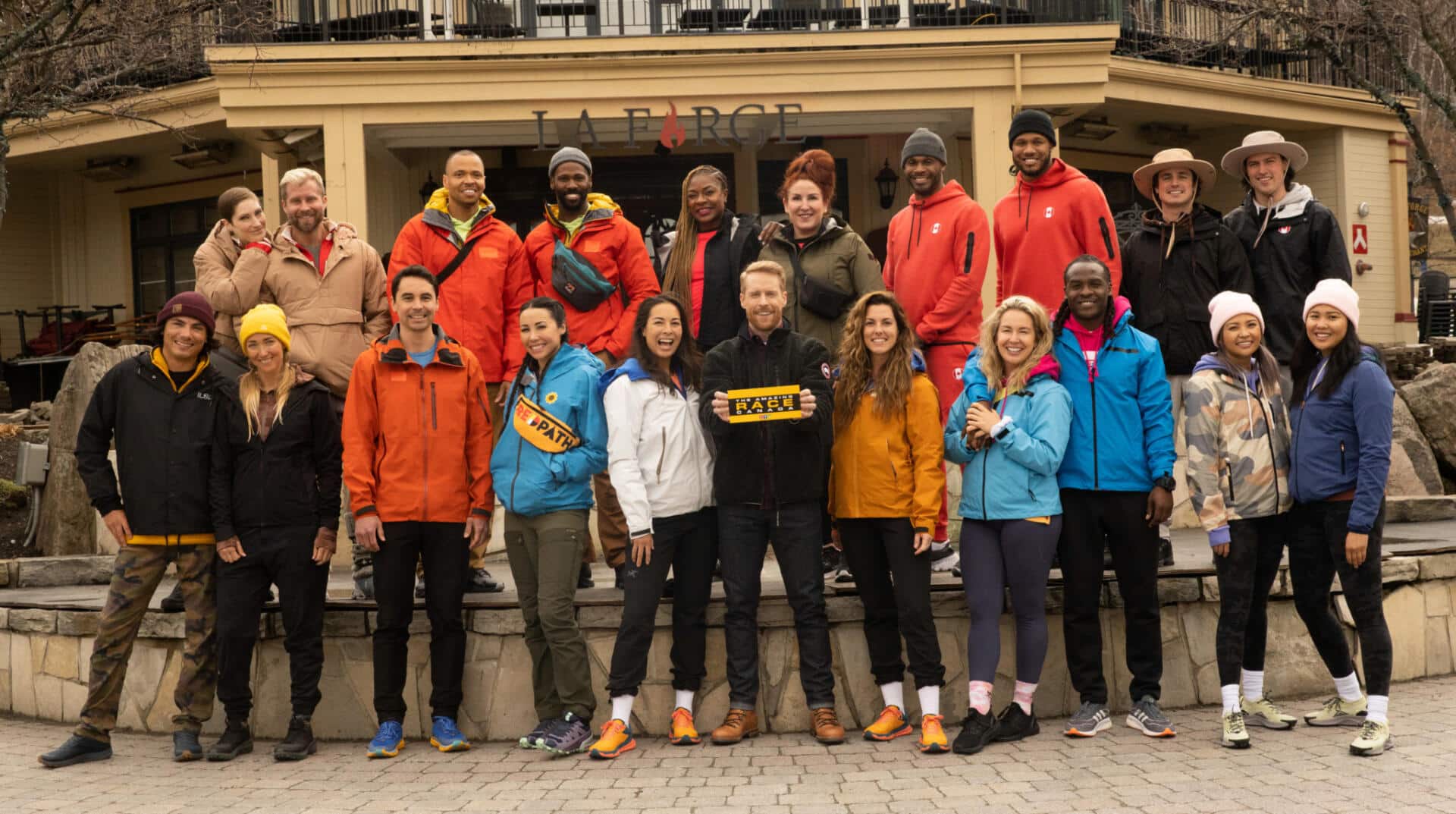 Here's all the deets from their official team page at The Lede: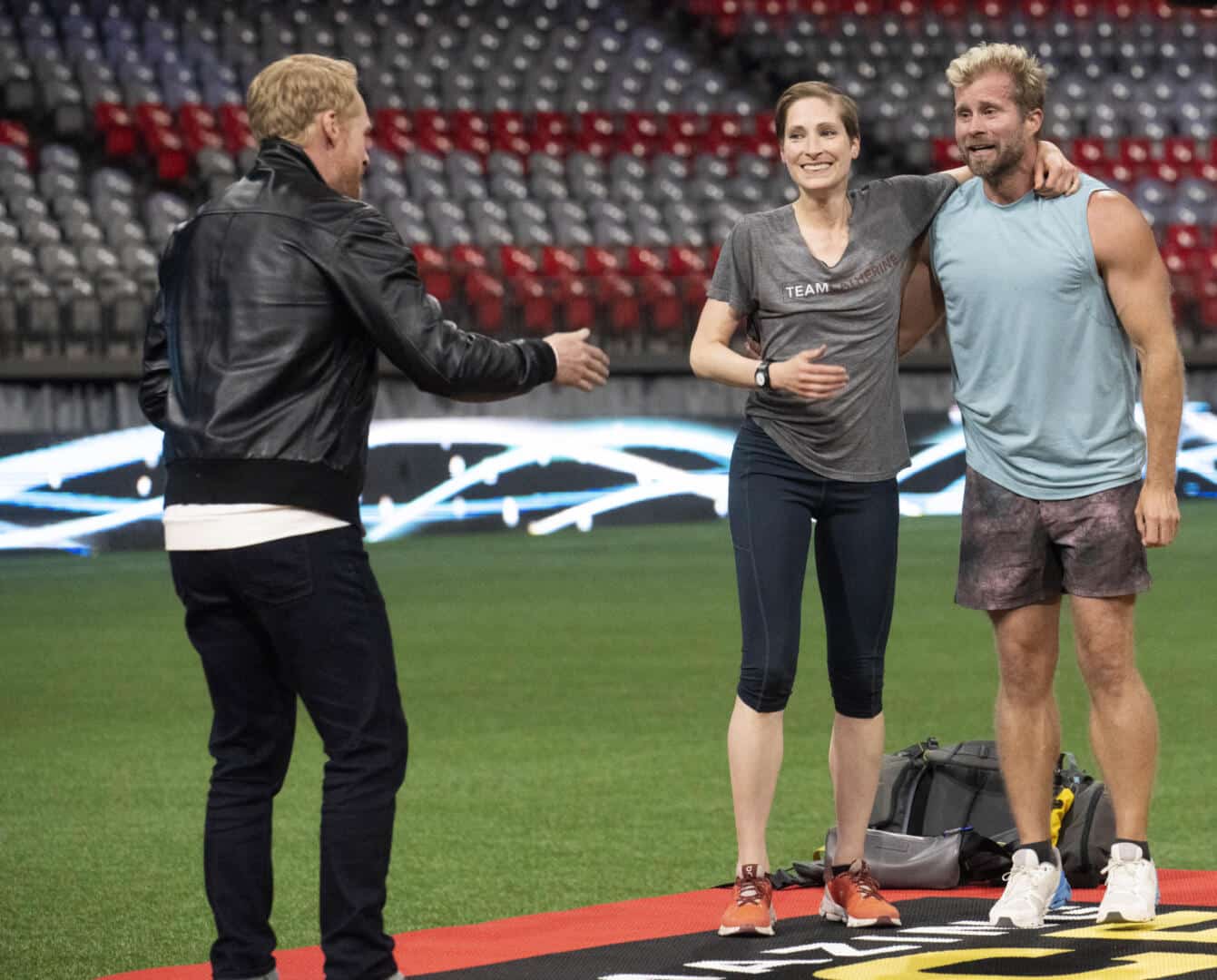 Catherine and Craig first met at the Royal Winnipeg Ballet School almost 25 years ago and have been best friends ever since. Catherine was the woman of honor in Craig's wedding, and Craig was her best man. He is now the Godfather of both of her children.
A Broadway, film, and television performer, Catherine's stage credits include 42nd Street, Oklahoma, and Annie Get Your Gun. In 2013, she was diagnosed with terminal brain cancer and told she had two to six years to live. Following surgery and years of treatment, she has now passed the six-year mark and feels oddly grateful for the diagnosis, as it taught her how to live life to the fullest. She continues to perform locally, volunteers, and raises funds in the hopes of expanding brain cancer research and finding a cure.
A triple threat, Craig's passion for theatre began at a young age. In addition to performances in productions such as Anne of Green Gables-The Musical, Mamma Mia!, and Fiddler on the Roof, Craig is also a fitness expert, TV personality, and author. He is an outspoken member of the LGBTQ+ community and his first year of married life with his husband was documented worldwide in the series Newlyweds: The First Year. Craig currently divides his time between Canada and the U.S.
Catherine and Craig are racing for everyone who has faced medical challenges and for their loved ones who support them through it. Their goal is to show Catherine's children how strong, determined, and courageous their mother was during her cancer battle
Catherine Wreford Ledlow
Age: 42
Occupation: Actor / Performer
Current City: Winnipeg
Hometown: Winnipeg
Strengths: Loyal, direct, my right hamstring
Fear/phobia: Being extremely cold (yes, I'm from Winnipeg)
Pet peeve about your teammate: He smacks his gum
Craig Ramsay
Age: 45
Occupation: Performer / Host
Current City: Palm Springs, CA
Hometown: Windsor, Ont.
Strengths: Patient, physical strength, loyal
Fear/phobia: Swimming near any boats or ships
Pet peeve about your teammate: She rarely sleeps – and doesn't take naps either! It makes me feel lazy.
FUN FACTS
What would your team name be?
Team Broadway 
What is your team motto?
Read the clues or feel the blues! 
What does your team have that makes you the team to beat?
We've been best friends for longer than some of the other teams have been alive, and we're used to eight shows a week with the motto, "The show must go on!" We're physically and mentally strong, and have faced and overcome major challenges where others might have quit.  
What is your good luck charm?
Catherine: I have two pieces of paper with me for this race – one my son Elliot kissed 100 times and asked me to kiss everyday for good luck, and artwork of a rainbow by my daughter Quinn, with the request that I look at it every day for good luck.
Craig: My loud and proud Captain von Trapp whistle – it commands attention when words don't do the moment justice. This necklace always brings me luck, from the red carpet to leading large group fitness "stretch and wine" classes. Hoping it blows some luck our way on the race. 
 Which team member was the hardest to convince to join The Amazing Race Canada and why?
We were equally excited – but we had to convince our husbands!
Don't miss an episode! Like, Follow and Subscribe…
Become a PromoHomo.TV® Superstar
PromoHomo.TV® is "Connecting the Circuity of Humanity" by "Creating Programming for LGBTQ+ Everyone." All programming may be streamed worldwide for free, but you are encouraged to become a PromoHomo.TV® Superstar by voluntarily subscribing for as little as $10/month.