HIGHRPOWRD®
Stories of experience, strength and hope, infusing infinite views of spirituality and purpose.
HIGHRPOWRD® features "Stories of Experience, Strength and Hope, Infusing Infinite Views of Spirituality and Purpose."  A key focus of this series is to "take recovery out of the closet," giving people the opportunity to share their triumphant stories without identifying specific 12-step programs (in keeping with the traditions of those programs). Additionally, inspiring thought leaders from all walks of life are featured. (Visit this link for information on pitching guests).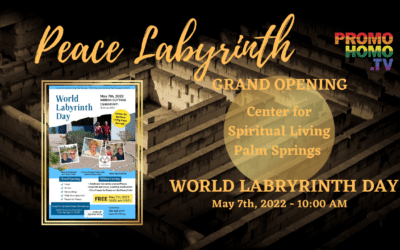 PromoHomo.TV® Producer/Host Nicholas Snow is live in this episode of HIGHRPOWRD for the dedication of the new Peace Labyrinth at the Center for Spiritual Living Palm Springs.