Chih Lin and Michael Dorsey are former engineers who quit their stable Oil & Gas jobs to take a leap of faith and founded Dumpling Dudez two years ago. Meet this fascinating couple on this episode of The Nicholas Snow Show.
It's been a year since we canceled all our events due to covid to keep everyone safe!
We still remember the moment as we sat outside the kitchen, scared, defeated, and holding on to each other. We weren't sure how we were going to keep our employees and pay for our health insurance…
Instead of giving up on our dream, we went back to the drawing board and started creating a new business model with Dumpling pick-up!
We reached out to our followers for support as we did a test run to sell 60 dozen dumplings. It took us over a week to sell the first 60 dozens with 14 hour days in the kitchen to make the orders.
It was one of the most magical moments during our first week of dumpling pick up! Not only our supporters came to pick up dumplings, some dropped off frozen food as they were worried about us!
Moving forward, we have created over 20 unique dumpling flavors and sold over 50,000 dumplings to date!
It takes ⛈and ?to create ? !
Thank you for being our sunshine through the storm!
Love,
Mike & Chih
Posted to @DumplingDudez on Instagram, March 16, 2021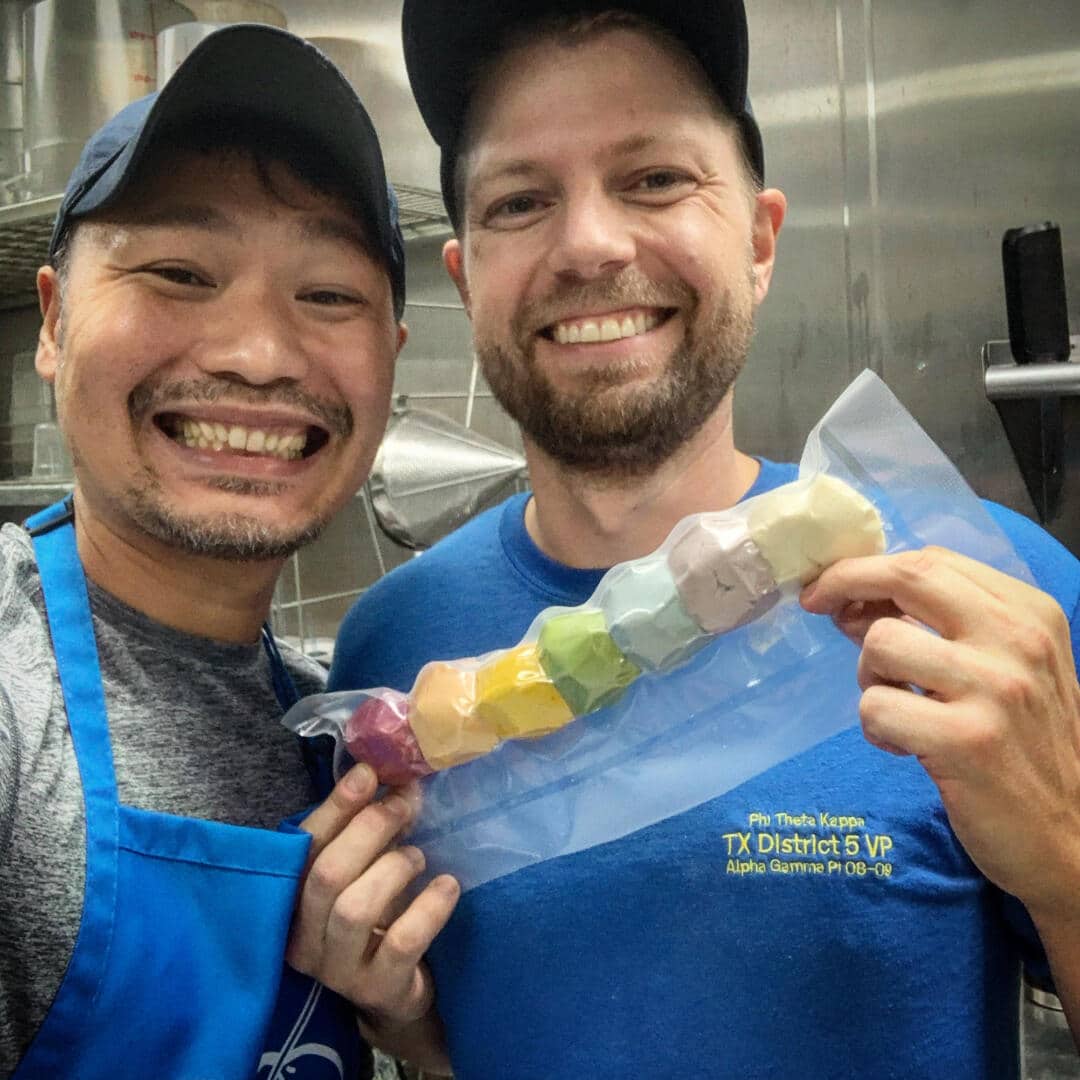 Above, Dumpling Dudze Chih Lin and Michael Dorsey.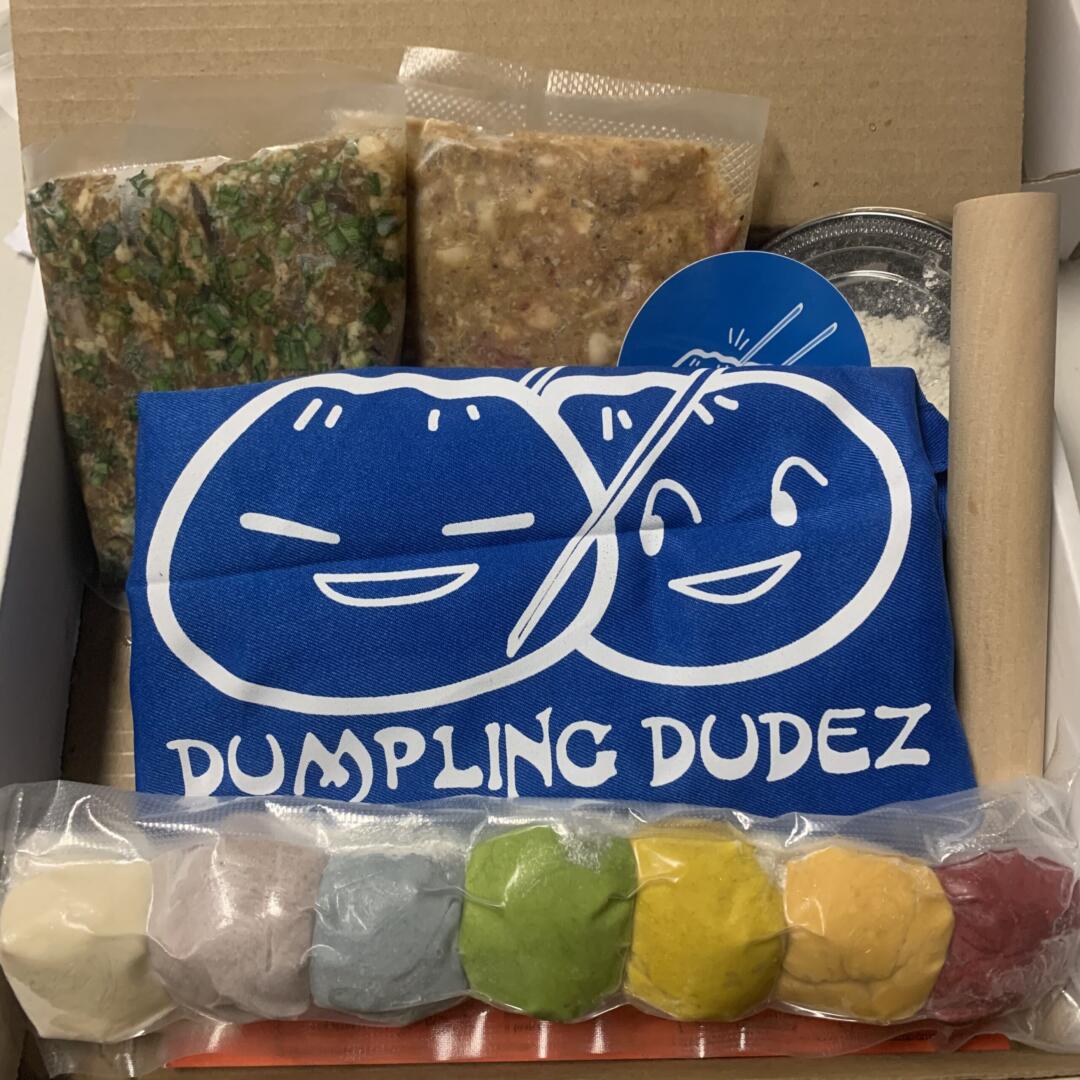 "Most people assume we are a food startup," say the dudez. "However, we consider ourselves to be Experience Makers. Whether it's a rainbow dumpling-making experience, team building events, surprise engagements, dumpling & beer pairing, or a baby Yoda dumpling-making competition; creating fun and unique experiences has always been our WHY since day one."
They continue, "As a pop and pop start-up, our journey hasn't been easy. However, we continue to celebrate and cherish the moments with the people around us with love. As we continue to overcome our struggles and challenges to get to where we are today, our hope is our story will inspire others to take that leap to follow your own dream and be your unique self."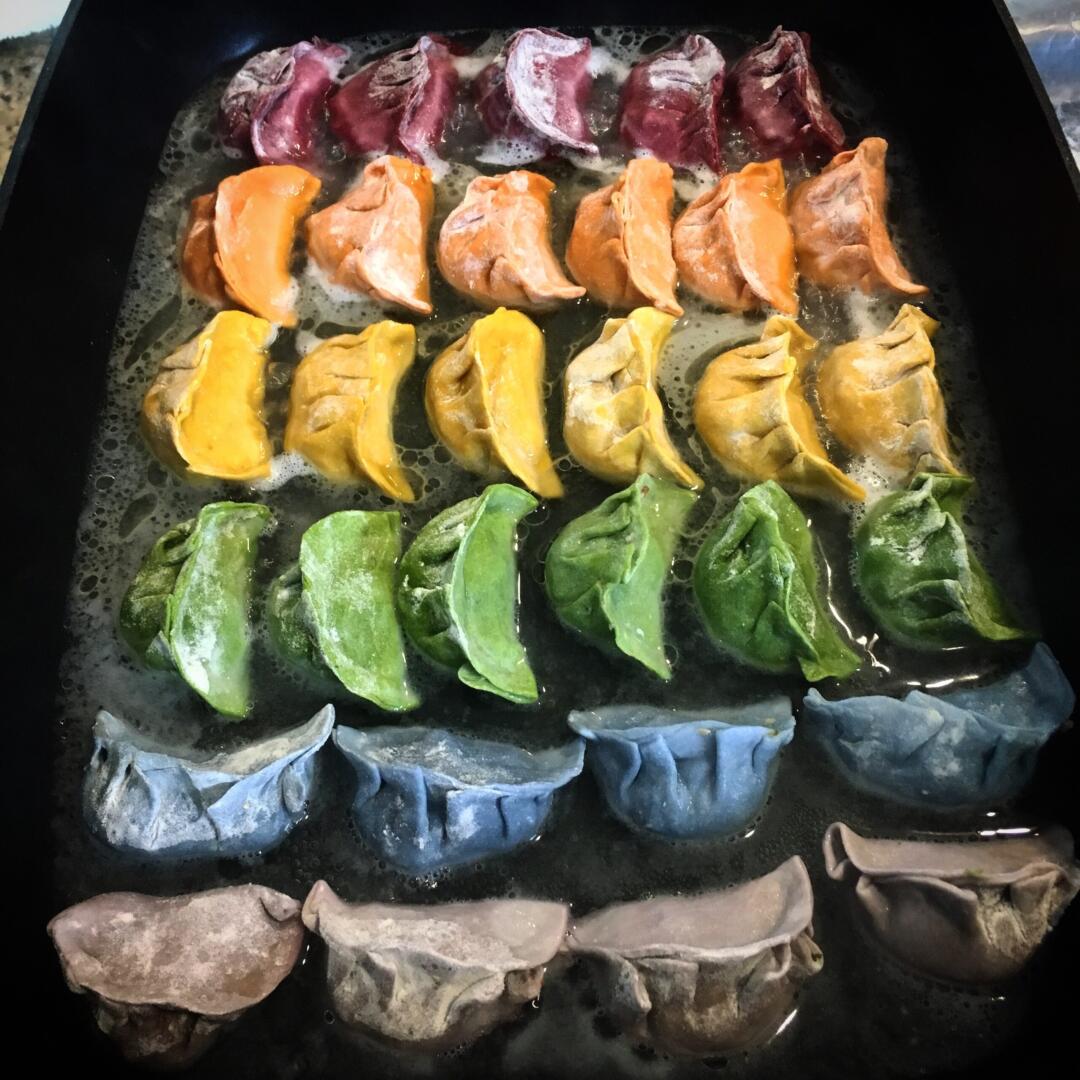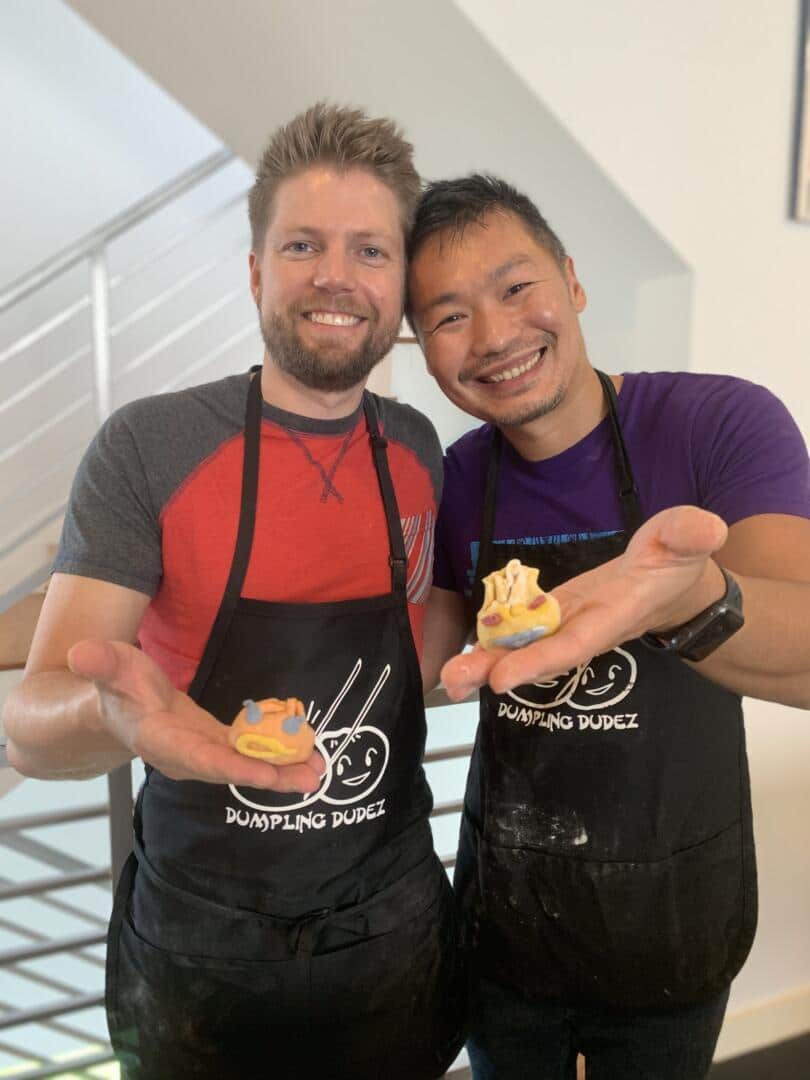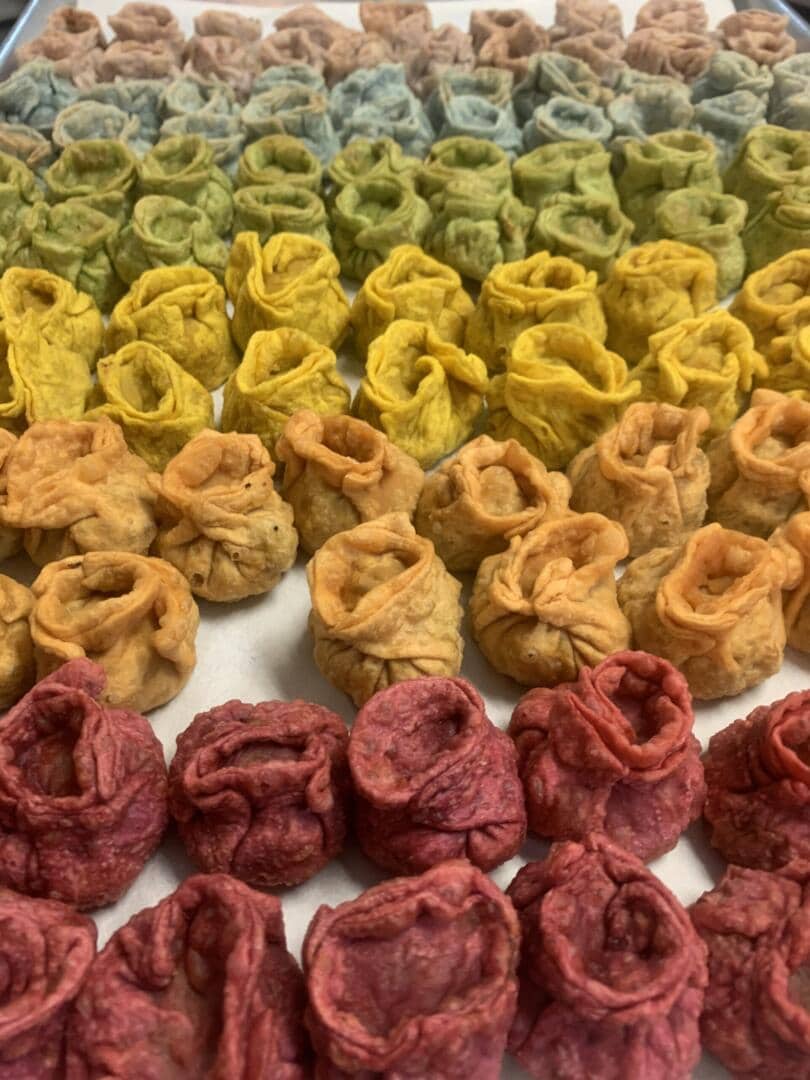 Find out for yourself in this epiode of The Nicholas Snow Show on PromoHomo.TV®.