In the Fall Season Premiere of PromoHomo.TV®, The Nicholas Snow Show welcomes C.J. Tobe, Director of Community Health and Sexual Wellness Services at DAP Health, for a very candid conversation about the local response (some would say lack thereof) to Monkeypox.
We ask the the tough questions, the frequently asked questions, and answer as we can. Your social media comments and questions are welcome as well.
Greater Palm Springs is unique because it's an international LGBTQ+ tourism destination with one of the largest per-capita LGBTQ-identified populations in the United States, and many tourists specifically visit the area to have sex in multiple clothing-optional resorts. Plus many young adults of all sexual identities and orientations frequent the area for events such as Splash House and the Coachella Music Festival. Big events like Halloween, Palm Springs Leather Pride and Palm Springs Pride are fast upon us.
Another unique aspect of the greater Palm Springs area is that many long-term survivors of the HIV/AIDS pandemic have moved to this welcoming community long after they thought they would be dead. It should be no surprise to anyone that those of us who were around in the 1980's whose lives were deeply and forever changed by the AIDS pandemic are being retraumatized by Monkeypox, whether we know it or not.
Don't miss an episode! Like, Follow and Subscribe…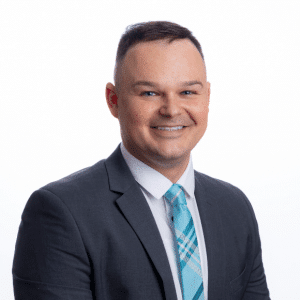 C.J. Tobe has dedicated his career in community health to eliminating barriers and improving access to health care and social support services for those living with and/or at risk for HIV/STIs. C.J. joined DAP Health in 2015 as a medical case manager and has advanced through roles in clinic case management, prevention programs management, and community health program management.
In his current position, and as part of DAP Health's Leadership Team, C.J. oversees the operations of our Sexual Wellness Clinics where clients can receive free HIV/STI testing/treatment, Rapid Start ART, and PrEP/PEP services. C.J.'s professional, academic, and life experience has motivated him to spearhead DAP Health's expansion of sexual wellness services. Some of his innovations have included eliminating cost barriers, along with expanding the access to testing and linkage to care through licensing a mobile testing clinic and opening DAP Health's second Sexual Wellness Clinic in Indio, the first two new sites to offer clinical services in nearly 40 years.
PromoHomo.TV® Producer/Host Nicholas Snow, who is living powerfully with HIV himself, is in his fourth decade as a multimedia entertainment activist.
All programming is free at www.PromoHomo.TV, but you may support the network by subscribing voluntarily for as little as $10/month.