Writer/Director/Producer Del Shores is featured on this episode of Notes From Hollywood® days before his play, This Side of Crazy, opens for one weekend only at Palm Springs' celebrated Palm Canyon Theater (PCT). PromoHomo.TV® Producer/Host Nicholas Snow has been reporting about Del and his work for decades (and Snow once appeared in a PCT production of Jesus Christ Superstar).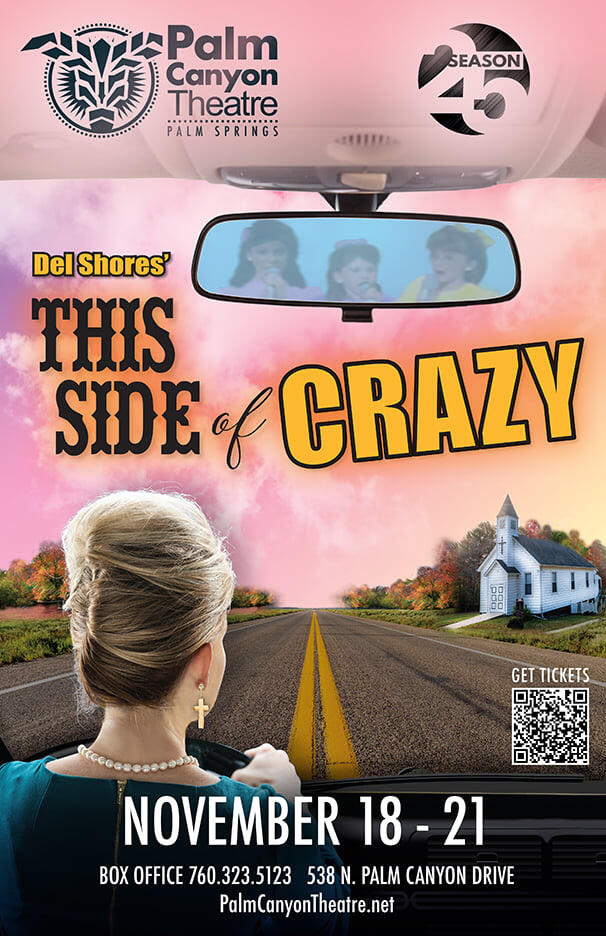 Announced the fine folks with PCT, "The Del Shores and Palm Springs love affair continues with the Palm Springs premiere of, This Side of Crazy. Mr. Shores, who loves Palm Springs, stated 'It was almost as if Palm Springs adopted Sordid Lives; it became theirs.' Due to its continued popularity and cult following, Palm Canyon Theatre just performed its eighth production of Sordid Lives this September. The theatre's co-artistic director, Se Layne states 'I'm so excited that Palm Canyon Theatre will be the first production in Palm Springs of this soon-to-be classic, This Side of Crazy.'"
Opening night, Thursday, November 18, will be a very special evening at Palm Canyon Theatre. Del Shores will join us live at the theatre to introduce the show and will participate in audience Q&A after the show. All Del Shores fans will not want to miss out on this very special personal appearance and opportunity to ask him questions.
The plot of This Side of Crazy evolves around Ditty Blaylock, the most prolific singer in gospel music history, who is being honored by Gospel Music Network. But there is one glitch. Ditty has promised a reunion of The Blaylock Sisters, her three adult daughters who were once national sensations – "Little Superstars for Jesus."
Rachel, the oldest sister, who lives with Ditty, is furious when she finds out that her baby sister Bethany, an atheist and lesbian, and Abigail, her middle sister, who has "anger issues" and currently is confined to a mental facility, are headed home. These complicated sisters have been estranged for over twenty-five years — and extreme past circumstances, including a husband left in a coma, have made reconciliation impossible. Once reunited, secrets are revealed, tempers flare and family wounds are exposed. But… the show must go on!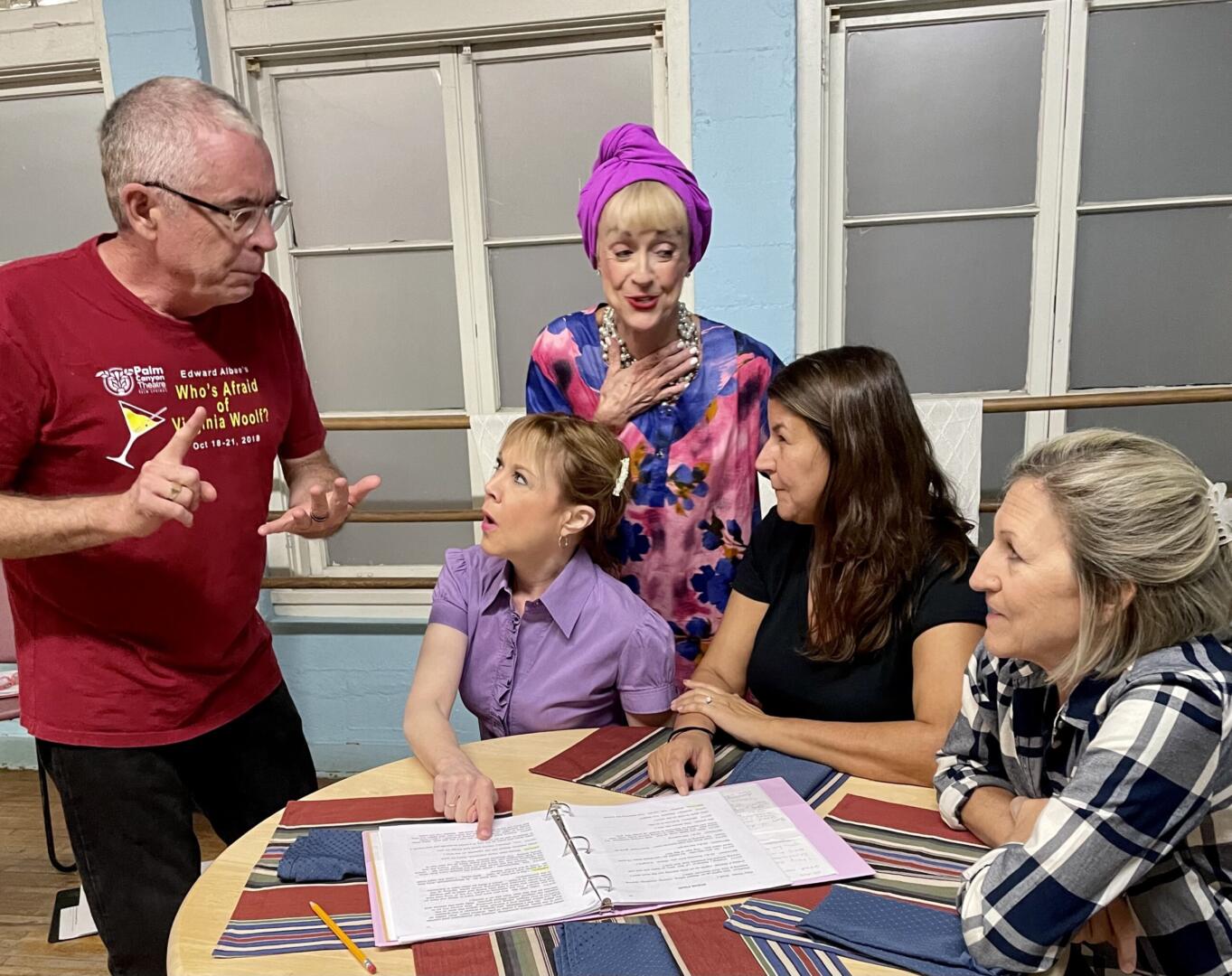 Palm Canyon Theatre's production of This Side of Crazy is directed by Richard Marlow and has a strong cast of four powerful women actors: Deborah Harman, Yo Younger, Denise Strand and Melanie Blue.
This Side of Crazy runs from November 18-21. Show times are Thursday, November 18, 7 p.m.; Friday, November 19, 8 p.m.; Saturday, November 20, 8 p.m.; Sunday, November 21, 2 p.m. Tickets are $29.50 and $15.00 for students.
For tickets or other information, call the PCT Box Office at 760-323-5123 or order online at PalmCanyonTheatre.org. Palm Canyon Theatre is located at 538 North Palm Canyon Drive, at the corner of Alejo Road. Box Office hours are Tuesday-Saturday, 10 a.m.-4 p.m.
ABOUT DEL SHORES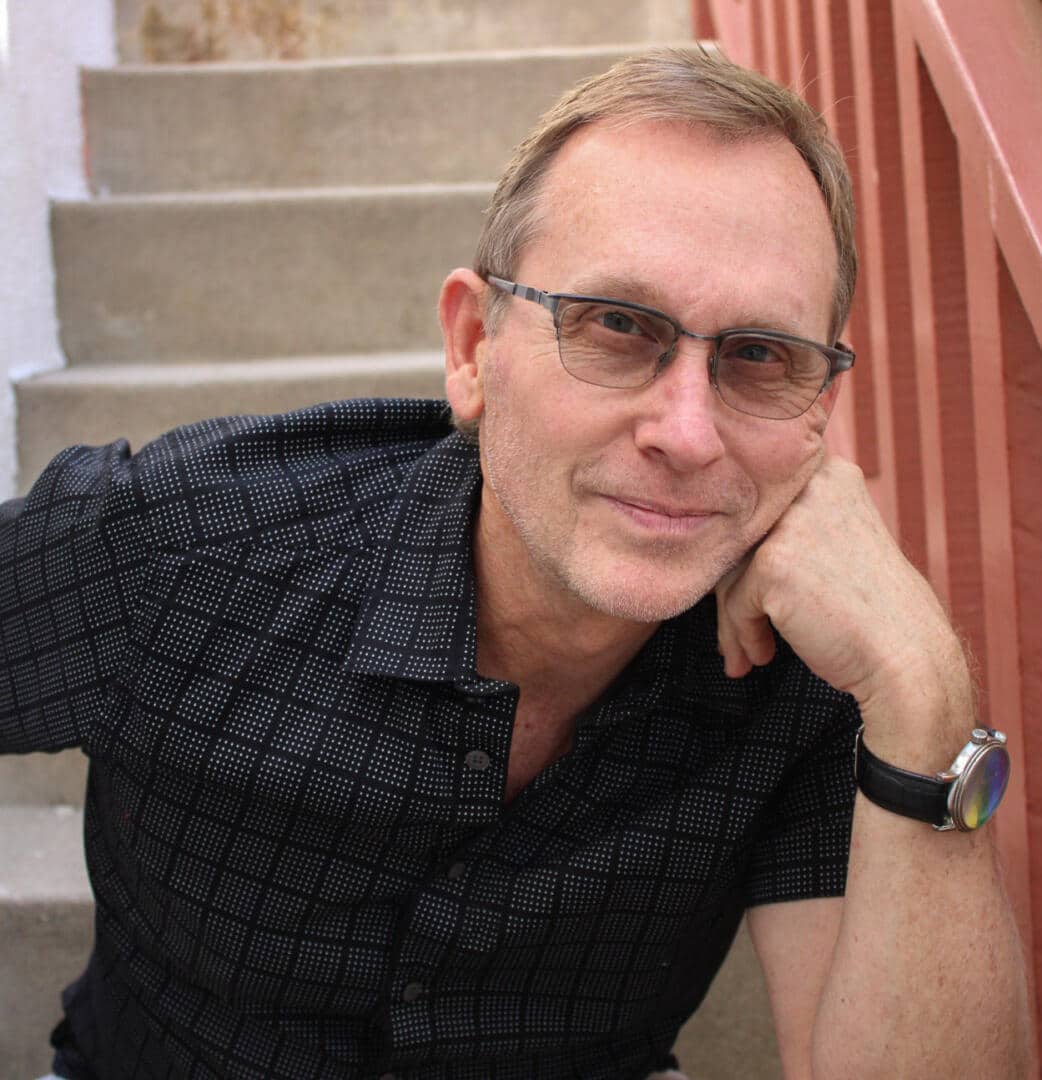 Del Shores is the writer/director/producer of the films Sordid Lives, Blues for Willadean, Southern Baptist Sissies and A Very Sordid Wedding. He wrote and executive produced the MGM feature Daddy's Dyin'…Who's Got The Will? His plays Cheatin', Daddy's Dyin' (Who's Got The Will?), Daughters of the Lone Star State, Sordid Lives, Southern Baptist Sissies, The Trials and Tribulations of a Trailer Trash Housewife, Yellow, This Side of Crazy and A Very Sordid Wedding are all published by Concord/Samuel French.
In television, Del Shores wrote, directed, executive produced and created the LOGO series, Sordid Lives: The Series. He also wrote and executive produced Showtime's groundbreaking Queer As Folk for the last three seasons, wrote and produced for Dharma & Greg and Ned & Stacey. He has directed Academy Award winners Octavia Spencer and Whoopi Goldberg, Grammy Award winner Olivia Newton-John; Emmy winners/nominees Beau Bridges, Delta Burke, Leslie Jordan, Bonnie Bedelia, Bobbie Eakes, Patrika Darbo and Rue McClanahan; Spirit Award winner Dale Dickey; Screen Actor's Guild Award-winner Beth Grant; as well as Caroline Rhea, Debby Holiday and David Steen.
As a performer, Shores has performed in hundreds of standup gigs and in 2018 completed a national tour of his critically acclaimed award-winning one-man play Six Characters In Search Of A Play directed by Emerson Collins. The play was filmed and is now streaming worldwide. His tenth play A Very Sordid Wedding (based on his 2017 film) just had its world premiere in September 2021, playing to sold out houses at Kalita Humphries Theatre in Dallas for Uptown Players. Shores directed.
Watch. Listen. Be Inspired.
Like/Follow/Subscribe on Your Favorite Social Media Platforms