When two spectacular, qualified individuals are the only candidates running to hold the same office, it truly is a win for constituents no matter the outcome. Producer/Host Nicholas Snow endorses Councilmember Grace Garner for reelection in Palm Springs City Council District 1 and welcomes her to PromoHomo.TV® for the first time for this exclusive interview.
From WeWinWithGrace.com:
Councilmember Grace Elena Garner is a second-generation Palm Springs resident who was elected to serve a three-year term representing District 1 in November 2019.
A former member of the Palm Springs Planning Commission and the City Council appointed California Voting Rights Act (CVRA) Working Group, Grace is also the first Latina woman elected to serve on the City Council and is passionate about promoting more inclusion and diversity in the City of Palm Springs. Grace serves on the boards of Desert Regional Medical Center and the California State University of California San Bernardino Philanthropy Board.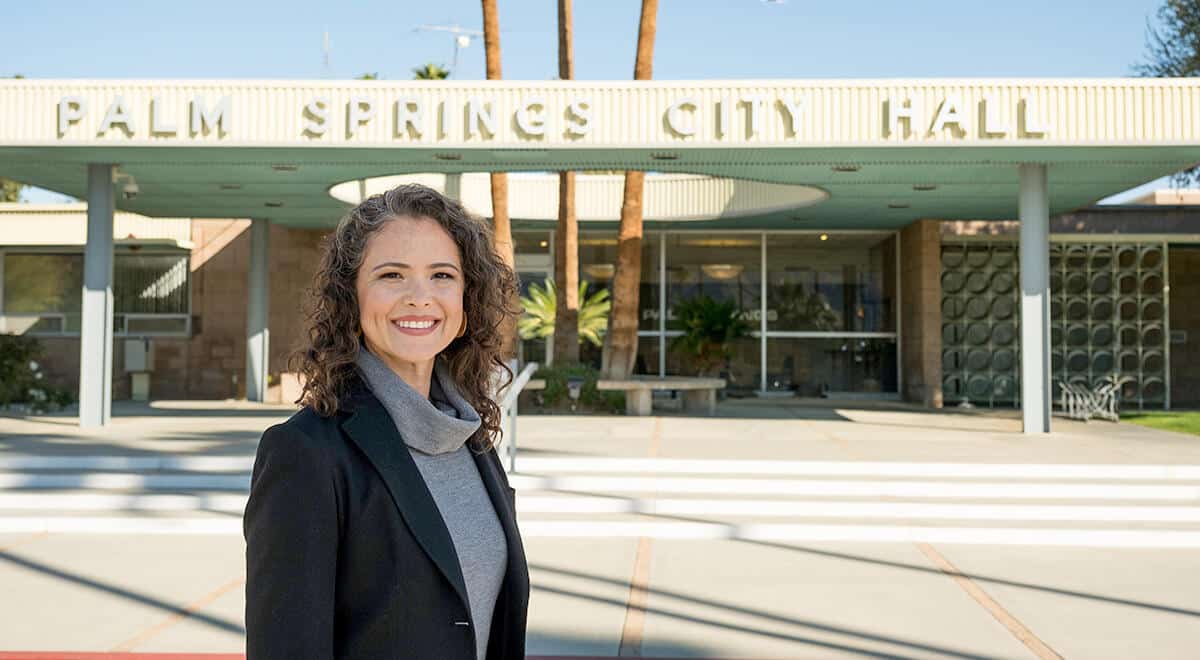 During her tenure on the City Council Grace has championed increasing affordable housing; improving community facilities; creating more youth-focused programming; and addressing neighborhood needs. Grace manages a paid internship program to provide local college-aged youth an opportunity to work in city government. Grace attended Palm Springs public schools and grew up playing in city parks and using local services like the Palm Springs Public Library. She has a B.A. from Pitzer College in Political Studies and Gender/Feminist Studies and a J.D. from California Western School of Law. After college Grace moved to Washington, DC where she advocated for LGBTQ+ equality and women's rights with the Unitarian Universalist Association. She then went on to work with civil rights leader and abortion rights activist, Heather Booth, in support of the passage of the Consumer Protection Act. Grace is a lifelong advocate for LGBTQ+ issues and social and racial justice. Grace spends her time volunteering and participating in a host of community activities. In 2020 she adopted two kittens, Taddy and Chiquita, from the Palm Springs Animal Shelter. When she's not out in the community, she's home cuddling with the cats and reading. When re-elected, Grace will be the first Latina Mayor of Palm Springs.
Don't miss an episode! Like, Follow and Subscribe…
Become a PromoHomo.TV® Superstar
PromoHomo.TV® is "Connecting the Circuity of Humanity" by "Creating Programming for LGBTQ+ Everyone." All programming may be streamed worldwide for free, but you are encouraged to become a PromoHomo.TV® Superstar by voluntarily subscribing for as little as $10/month.