Tinseltown's Queer!
Vintage Episodes of the Historic 1990's Los Angeles-based Public Access TV Show
Nicholas Snow produced Tinseltown's Queer! throughout most of the 1990's in the Los Angeles Metropolitan Area on multiple public access television stations, reaching up to 600,000 households on a regular basis.  These historic vintage episodes are being digitized for PromoHomo.TV's global audience, and will ultimately be donated to the One Archives at the USC Libraries.  Episodes will be added as the digitization/restoration process continues.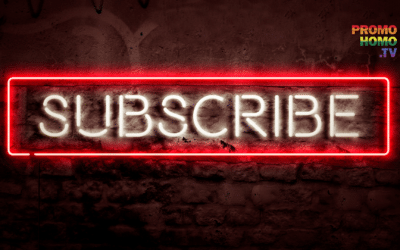 Don't rely on social media to tell you about upcoming live broadcasts! Subscribe to The PromoHomo.TV® Insider's Newsletter!