LIFE POSITIVE
Spotlighting People Living With, Impacted By, and/or Working to Bring About The End of HIV/AIDS
LIFE POSITIVE spotlights People Living With, Impacted by, and/or Working to Bring About The End of HIV/AIDS. Inspired by Nicholas Snow's living-powerfully-with-HIV memoir, Life Positive: A Journey to the Center of my Heart, this series amplifes the voices of those who courageously step forward to yield their life force in service to humanity.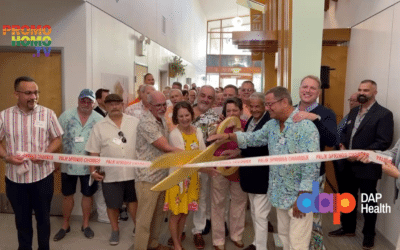 Only one of the over 10,000 DAP Health clients could tell this story in this way…
PromoHomo.TV® Creator/Producer/Host Nicholas Snow—a multimedia entertainment activist and DAP Health client himself—brings you exclusive coverage of the ribbon cutting ceremony when DAP Health celebrated significant milestones of their Vision Forward Campaign.