On your Outinerary®, PromoHomo.TV® brings you comprehensive coverage of the long-awaited return of WHITE PARTY PALM SPRINGS, the largest and most well-known gay dance music festival in the world, which will took the desert by storm April 29 – May 1, 2022.
WEEKEND IN REVIEW
Producer/Host Nicholas Snow and returning guest co-host Jonathan P Mugridge visit the dance and pool parties; feature the new White Party Anthem by Karina Kay; reveal an onstage marriage proposal; and take you into the exclusive media pit, on stage, and onto the VIP platform for unprecedented views of the crowd, dancers and more…all with Netta Barzilai נטע ברזילי performing in the background.
INTERVIEW WITH EXECUTIVE PRODUCER CHRIS DIAMOND
"It is an honor to continue White Party Palm Springs for my dear friend Jeffrey," said White Party Global Executive Producer Chris Diamond ahead of the event. "As we move forward with his vision of inclusion, diversity, and decadence, we are truly excited to once again showcase new dance music trends, global DJs, recording artists, state-of-the-art sound & visuals – and most importantly our returning guests… beautiful men from all over the world!"
FASHION & PHYSIQUES ON THE ETERNAL WHITE CARPET
LIVE COVERAGE of the ETERNAL-Themed White Party Palm Springs 2022, back after a two-year hiatus, and this year honoring the late, great founder of the iconic event, Jeffrey Sanker. The circuit cry called party goers to "Celebrate 30+years as WPG Moves Forward Into Eternity! Come Dressed as Always in Traditional White for the Night… Or Better Yet… as Your Favorite Inter-Dimensional Superhero/Character." WIth this in mind, PromoHomo.TV® Producer/Host Nicholas Snow and co-host Jonathan Mugridge plan on bringing you some wow-factor fashion and physiques.
PAULA ABDUL BRINGS IT…AS INTRODUCED BY BILLY PORTER!
And Billy Porter took the stage! Cameras went on!
Two times Platinum-selling, American singer, dancer, choreographer and television personality Paula Abdul (introduced by Porter) headlined the WHITE PARTY PALM SPRINGS' World-Famous T-Dance 'Carnival' theme event Sunday, May 1 outdoors across from the Palm Springs Convention Center.
Ahead of the event Abdul said, "I'm beyond thrilled to be playing for all my fans at the legendary White Party Palm Springs 2022 Sunday T-Dance. I am putting together an energetic show for you and can't wait to join everyone in the desert for this celebration – see you all soon!"
With a catalog of #1 hit singles including 'Forever Your Girl,' 'Cold Hearted', 'Rush Rush,' 'Opposites Attract,' and 'Straight Up,' the GRAMMY Award winner belted out her biggest hits and delivered a high-impact dance performance that kept the party revelers energized as they dance the night away under the beautiful desert sky.
"White Party Palm Springs has seen iconic performances from some of the biggest names in the music industry, including Lady Gaga, J-LO, Deborah Cox and LeAnn Rimes" said White Party Global Executive Producer Chris Diamond ahead of the event. "Paula Abdul is legendary, making her the perfect choice for this already legendary party. I'm excited to see what Paula will bring to this year's Big Top Circus T-Dance."
Don't miss an episode! Like, Follow and Subscribe…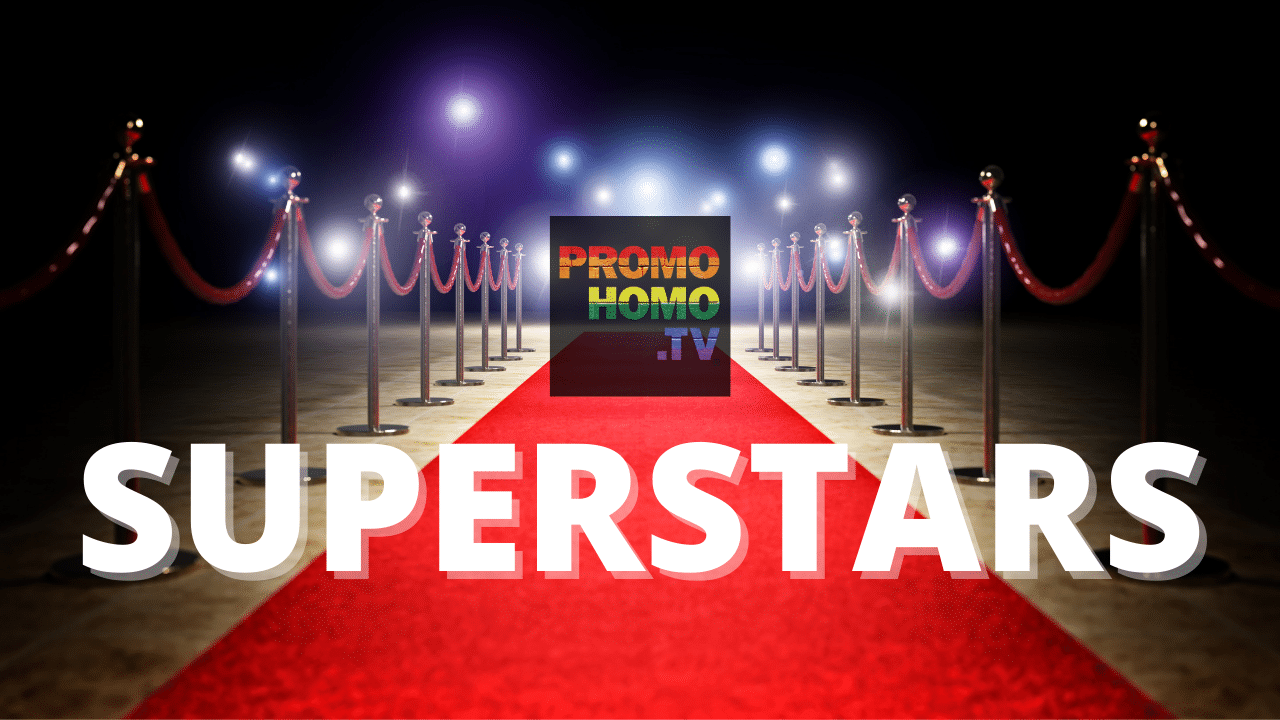 ABOUT PROMOHOMO.TV®
PromoHomo.TV® is a viewer-supported online television network with the mission of "Connecting the Circuitry of Humanity" by "Creating Programming for LGBTQ+ Everyone!"
All content is free across social media platforms, but the PromoHomo.TV® Superstars are people who support this vital work by subscribing for as little as $10/month. Subscribe now at this link: