Welcome to the New Year's Day 2022 Palm Springs Pride Parade Marathon, featuring the 2017, 2018, 2019 and 2021 Official PromoHomo.TV® Broadcasts (2020 was cancelled because of the pandemic).
Scroll down to find all four parades…
The 2021 Palm Springs Pride Parade
Greater Palm Springs Pride celebrated the live return of the colorful Palm Springs Pride Parade with the theme You Are Included. Known for its crystal blue skies and year-round sunshine, the city of Palm Springs and Palm Canyon Drive will came alive during the annual Pride celebration on Sunday, November 7. Spectators gathered along palm tree-lined streets to cheer and support local organizations, activists, marching groups, and themed floats.
PromoHomo.TV® Founder Nicholas Snow Appears on NBC!
Become a PromoHomo.TV® Superstar for as little as $10/Month to score your excluisive invite to Nicholas Snow's 60th Birthday Party. Together we will continue to give the gift of PromoHomo.TV® to the world, "Connecting the Circuitry of Humanity" by "Creating Programming for LGBTQ+ Everyone!" Click here to sign up!
ABOUT THE 2021 PALM SPRINGS PRIDE PARADE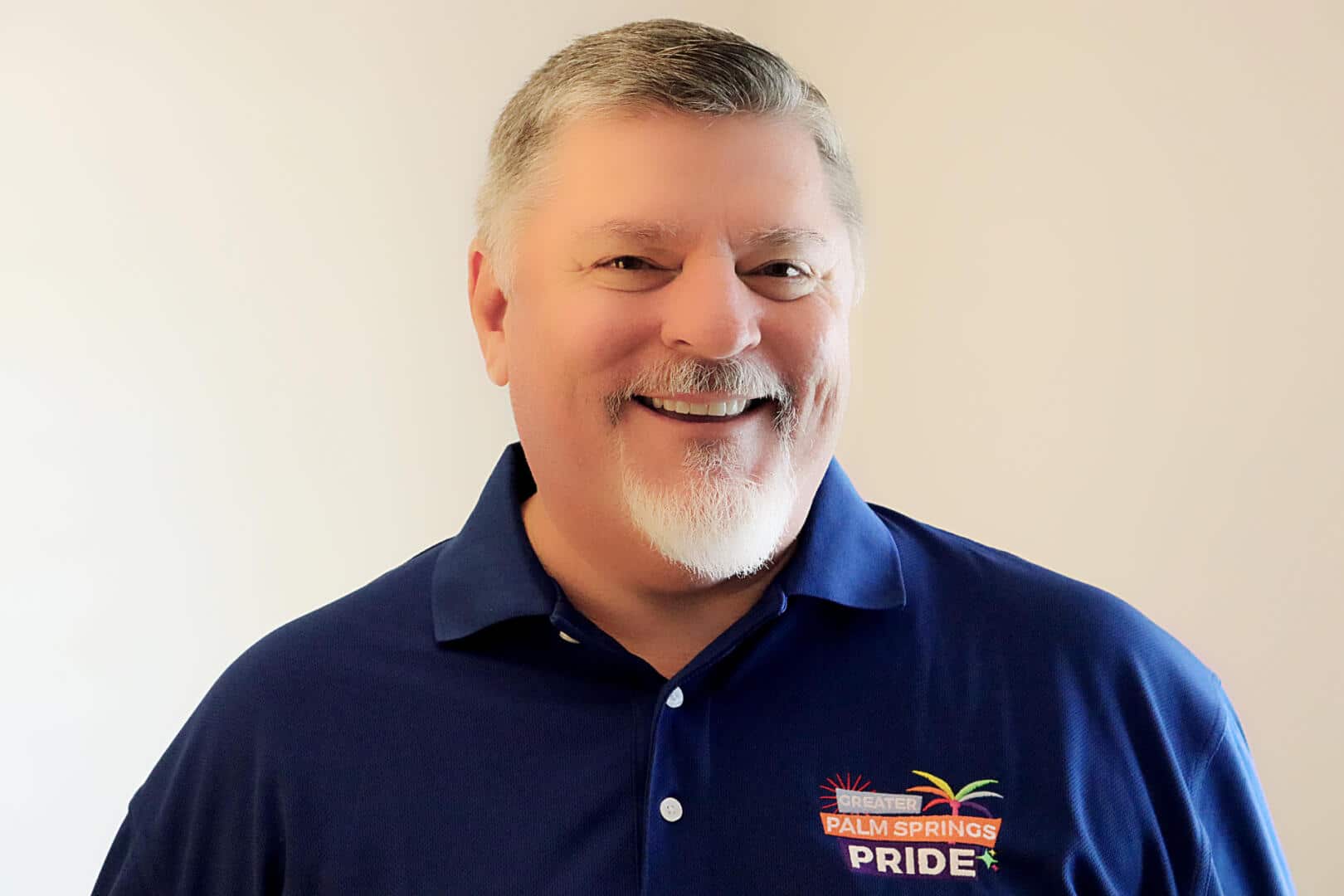 President of Greater Palm Springs Pride Ron deHarte said, "Our Pride Week calls on the community to gather and embrace our diversity, our resilience, and raise awareness of the collective power of the LGBTQ community. Parade participants help raise awareness of important issues, including immigration reform, racial justice, access to health care, violence against transgender members of our community, and mental health awareness. The Pride parade is an opportunity to gather in celebration and use the platform that Pride provides to peacefully resist hate, discrimination, intolerance, racism, and bigotry added deHarte."
A special parade contingent highlighted the 71 countries that outlaw same-sex relations between consenting adults as a way of demonstrating how far the fight for LGBTQ rights has come and how much work there is still to do for full equality. Seventy-one flags in the Parade represented a country where it's illegal to be LGBTQ. These include large parts of Africa, Asia, and the Middle East, with a high intolerance of homosexuality. Being gay in Afghanistan, Brunei, Mauritania, Yemen, Nigeria, Sudan, Somalia, Saudi Arabia, and Iran is one of the most significant "crimes," and "offenders" face death. In countries where homosexuality is banned but not punished by death, "offenders" face being flogged or imprisoned. They are also stripped of their human and political rights and treated as third-class citizens.
A surprise parade entry included the Executive Board of the San Francisco Dykes on Bikes®️ Women's Motorcycle Contingent, who rolled into Palm Springs for the organization's first time in its 45-year history. The throttling engines, loud pipes, and cheering passengers greeted spectators and welcomed all motorcyclists who ride in solidarity with the iconic, rebellious, independent women. The queer motorcyclists were welcomed with thunderous rallying cries, making for a sight to see.
Unique entries in the Parade included LGBTQ supportive businesses, organizations like Brothers of the Desert, PFLAG, Free Mom Hugs, DAP Health, Palm Springs city councilmembers, employees, and the Human Rights Commission. The Desert Winds Freedom Band returned for their 21st year. This year was the fifteenth appearance of the Palm Springs High School Spirit of the Sands Band and Visual Corps and the tenth appearance for Desert Hot Springs High School "Golden Eagle Regiment" Marching Band.
The Palm Springs Pride parade is known for the significant number of youth marching groups participating from the region's Gay-Straight Alliance organizations. Up to 500 students representing 56 GSAs are marched, representing their schools.
The Pride Parade and Festival is made possible by several dozen sponsors, including significant support from the City of Palm Springs, PS Resorts, Effen Vodka, Bud Light Seltzer, the Lighthouse Dispensary Palm Springs & Coachella, KGAY 106.5, Gay Desert Guide and, of course, PromoHomo.TV®.
The 2019 Palm Springs Pride Parade
The 2018 Palm Springs Pride Parade
The 2017 Palm Springs Pride Parade
ABOUT GREATER PALM SPRINGS PRIDE
Greater Palm Springs Pride (www.pspride.org) is a 501(c)(3) nonprofit community enhancement organization founded to promote the public education and awareness of individual rights and civil liberties of the LGBTQ community and to promote its history, diversity, and future prosperity. Palm Springs Pride has been a tireless advocate for equality and diversity since the first Coachella Valley Pride event in 1986.
The organization brings together diverse communities through programs that include the Harvey Milk Diversity Breakfast, Pride Honors Awards, OUT PSP, OUTstanding Voices Palm Springs, the Pride Parade, Pride Festival, Cesar Chavez Breakfast, and the Community Leadership Council.
Like/Follow/Subscribe on Your Favorite Social Media Platforms