"As I publish the speech days before my 60th birthday, I am reflecting on the decade that may have never happened, for me anyway. What if I had taken my own life? What if I hadn't accessed housing, healthcare and hope? Thankfully, no one knows the answers to these questions, because I'm still here. This is my story."
…Nicholas Snow, Friday, April 22, 2022, three days before his 60th birthday, April 25th.
Don't miss an episode! Like, Follow and Subscribe…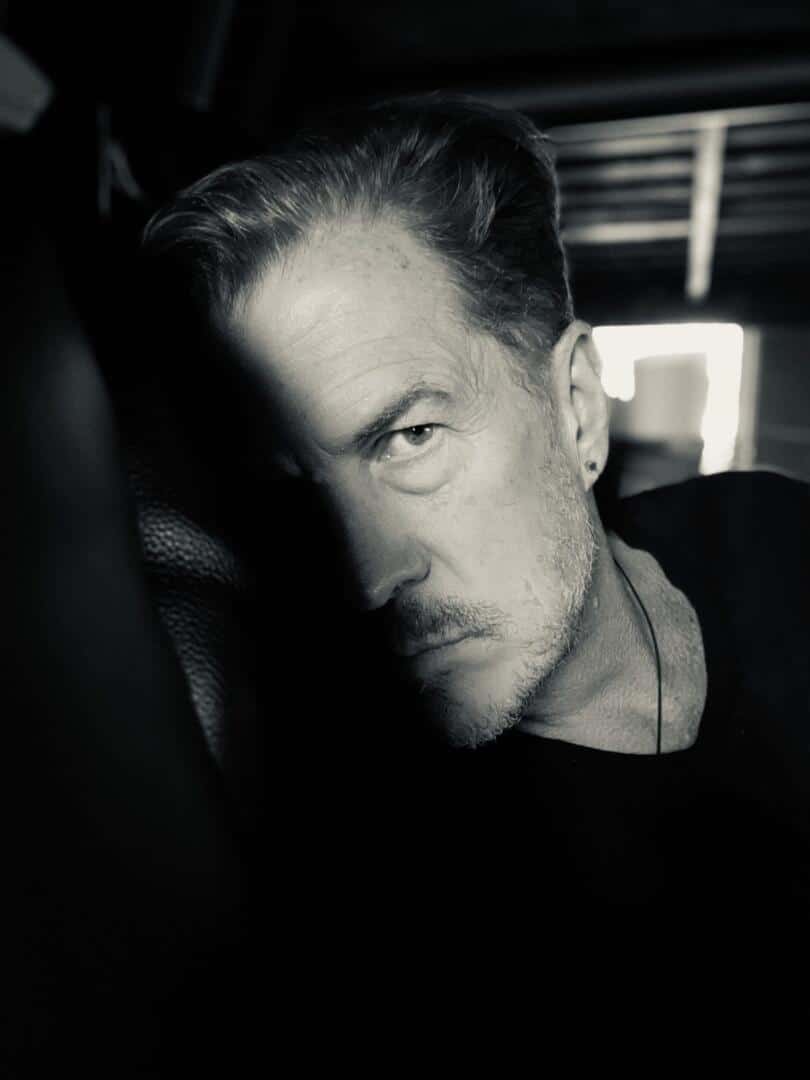 Nicholas Snow Self Portrait – April 2022
As delivered February 24th, 2022, at DAP Health in Palm Springs, California on the occasion of the dedication the Annette Bloch Care Building and the ceremonial groundbreaking of Vista Sunrise II, the second affordable housing complex on the campus. Nicholas Snow's speech is presented above. The complete, unedited program is embedded at the bottom of this page.
Good Evening…
I am deeply honored to have been invited by David Brinkman to be with you today.
The common bond which unites all of us is our collective commitment to making the world a better place.
The reality is that without you—without the people who stand behind DAP Health—I might not even be here.
I am one of the people for whom you have made the world a better place.
Five Hundred Twenty-Five Thousand Six Hundred Minutes.
If that sounds familiar to you, it's because you're used to hearing it like this…
Five Hundred Twenty-Five Thousand Six Hundred Minutes…
Five Hundred Twenty-Five Thousand Moments so dear….
In Rent, Jonathan Larson asks, "how do you measure, measure a year?"
On my mind, and in my heart these days—now that I can see beyond the desperation of trying to survive just another day—is…
"How do I measure a decade?"
Especially the last decade—the one that transpired after I thought I would no longer be here. The one that might have never happened, for me anyway.
The last four decades did not happen for so many people we still carry in our hearts.
In the early 1980's, knowing and loving people who lived with and died of AIDS forever changed the trajectory of my story. They taught me, "Life is precious." And life could be, my life may be, very short.
They challenged me to make every moment count, to make my life matter, to make it all mean something.
I realized my calling was to live and tell my truth, to shine light into darkness, and to try to change the world.
I started and never stopped.
I gave my first on-camera television interview as an openly gay man as early as 1986—maybe even earlier.
I've attended ACT UP and Queer Nation demonstrations; celebrated in pride parades; taken my next steps on National Coming Out Day and every day…for decades.
My first awareness of this sacred place that has evolved into DAP Health was in the early 2000s when I lived in Palm Springs for a few years.
In my capacity as a journalist, I came to know people who worked here. I came to love and advocate for DAP.
I moved away and—in 2007—8000 miles from here—my storyline took a sharp turn.
After decades of being on the front lines, in one way or another, in the fight against HIV and AIDS—because of a rare slip in my safer sex practices, I became HIV positive. In retrospect, I realize that isolation, loneliness, and depression were part of the equation.
I did what I could to keep it together for the next few years, but my world was slipping away from me. In 2011 I crafted a plan to return to the United States—to Palm Springs—for two reasons…
The first… I have a good friend here with a sofa I could sleep on if I needed it…
The second… I needed to become a client of DAP, to rebuild a foundation upon which I could create a future.
Just over 10 years ago, on the edge of homelessness, with no healthcare, very little money, no car, and very few possessions, I stepped into that building looking for help, a way to survive, a way to rediscover my reasons for living.
(Reading from Life Positive: A Journey to the Center of My Heart):
"It was my goal, my hope, to move into the Vista Sunrise Apartments by April 25th, 2012, my birthday. And being all about creative visualization, I had visited the property on numerous occasions and had a very clear idea of where I wanted to be, with a spectacular expansive view of the gorgeous mountains rising from the desert floor."
These gorgeous mountains.
Fast forward and the 10th anniversary of my move into the Vista Sunrise Apartments is this April—the same month in which I will turn 60…
…at the end of a decade that may have never happened, for me anyway…
…but you see… it did.
I'm still standing—over six feet of Snow—right here.
In very recent history…
On Wednesday, December 29th, I accessed a COVID test via a nurse visit at the Green Clinic after travelling for the holidays.
On Saturday, January 8th, I picked up boxes of groceries right over there—a result of DAP's monthly collaboration with Find Food Bank.
On Friday, February 4th, I went to LabCorp inside the Barbara Keller Love Building for my blood draw in preparation for my routine follow-up appointment with my primary care physician—Dr. David Morris.
By the way, I knew and loved Barbara Keller, who was my champion and holds a big place in my heart.
And I was at the Steve Chase Humanitarian Awards the night Annette Bloch gave $3,000,000 to DAP, and also with some of you, and Mrs. Bloch, on the corner of Vista Chino and Sunrise for the dedication of the Cancer Care Center in her name.
This month, Wednesday, February 9th, I had my annual visit with Dr. Daniel Jo in the Dental Clinic and scheduled my bi-annual teeth cleaning. You see, I've mastered being camera ready.
The next day I saw Dr. Morris in the Green Clinic to review the consistently fabulous results of my blood panel. I always hope Dr. Morris doesn't have a patient after me because we have become great friends and I cherish every minute I have with him.
I am so grateful to have a car now, but I didn't need it for any of my appointments. My maximum travel time is about five minutes…of casual strolling.
One of my most significant primary relationships during the first year of the pandemic—seriously—was with my therapist at the time, Dr. Jill Gover, via zoom—So it was wonderful to bump into her the other day IRL—which means "in real life" for those of you who do not know—when we both happened to be out for a lunch time walk.
Almost precisely ten years ago, in late March of 2012, I received notice I could move into the Vista Sunrise Apartments and was invited to complete the paperwork…
Upon leaving the office, it dawned on me…
I had envisioned being in the apartment by my birthday. I moved in on April 4th, so I woke up in that apartment—right over there—on April 25th, my 50th birthday.
Five Hundred Twenty-Five Thousand Six Hundred Minutes…
Five Hundred Twenty-Five Thousand Moments so dear…
Times 10.
After moving in I wrote in my journal, which has become this book…
Legions of Angels had swooped in again, as always.
You—all of you—and everyone who supports this vital work—are among my legions of angels.
Thank you for my home.
Thank you for my life.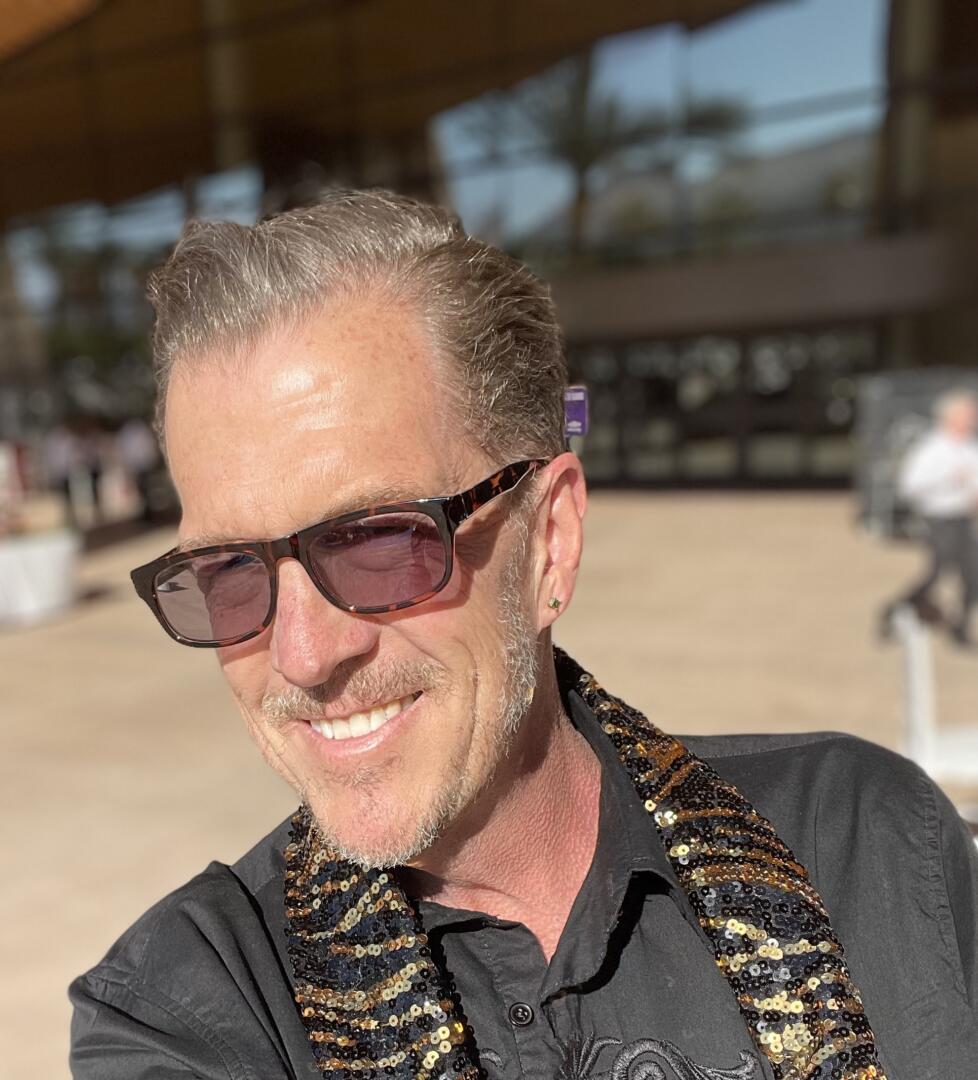 Nicholas Snow, April 9th, 2022, at the Steve Chase Humanitarian Awards benefiting DAP Health.
ABOUT PROMOHOMO.TV®
PromoHomo.TV® is a viewer-supported online television network with the mission of "Connecting the Circuitry of Humanity" by "Creating Programming for LGBTQ+ Everyone!"
All content is free across social media platforms, but the PromoHomo.TV® Superstars are people who support this vital work by subscribing for as little as $10/month. Subscribe now at this link:
The complete Annette Bloch Care Building dedication program is featured above.
ABOUT DAP HEALTH
The mission of DAP Health is to enhance and promote the health and well-being of our community.
"What you have done is demonstrate that concern for justice, compassion and love for fellow human beings, can accomplish miracles and can sustain human dignity and life where only fear and death would otherwise exist."