With over 25 years of catering experience in both New York and California, in his new book – HOW CATERING SUCKED THE LIFE RIGHT OUT OF ME – Sudi (Rick) Karatas shares the worst and the best of them. Mostly the worst. His stories include weddings (one with a runaway groom), a bar mitvah where O.J. Simpson was a guest, a $5 million birthday party for three- year- old twins, and an unforgettable gig on 9/11.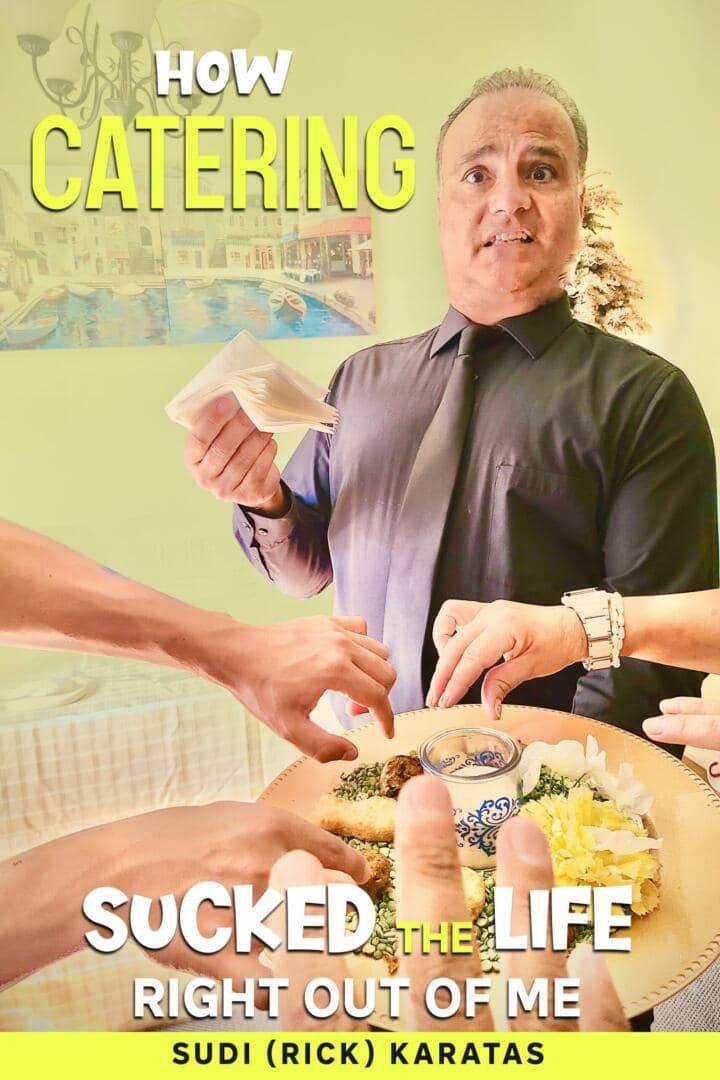 Rick offers readers an inside peak at what goes on behind the scenes at all kinds of events, many with celebrity guests. The many nightmares and 'flustercucks' that Karatas survived are brought to life as well as stories involving past co-workers, one of whom now directs movies for Lifetime and another who is on the show The Marvelous Mrs. Maisel.
Anyone who has a manager on a power trip can relate to some of the stories here of how some companies mistreat their employees. "This book gives you lots of food for thought, literally. The juicy stories will make you laugh and cry and teach you what not to do at catering events, and they definitely will make you crave the mini hot dogs!"
Karatas grew up in Syosset, New York and now resides in Van Nuys, California. As a Gemini, he goes by two names. He's also the author of Rainbow Relatives: Real World Stories & Advice On How To Talk To Kids About LGBTQ Families & Friends and the writer and producer of the film Walk a Mile in My Pradas. He's written many screenplays, and songs and a letter to Dear Abby once.
Nicholas Snow is excited to welcome Karatas to PromoHomo.TV's Notes From Hollywood.