David Eugene Perry's Upon This Rock is a critically acclaimed mystery novel praised by Tales of the City author Armistead Maupin as "an elegant, twisty thriller" and by best-selling writer/Guggenheim fellow Fenton Johnson as "The gay DaVinci Code but a whole lot better."
Maupin (who has appeared on PromoHomo.TV) calls Upon This Rock "An elegant, twisty thriller in which a gay couple investigates a mysterious suicide in a scenic Italian hill town. It's not hard to imagine that this book could do for Orvieto what Midnight in the Garden of Good and Evil did for Savannah."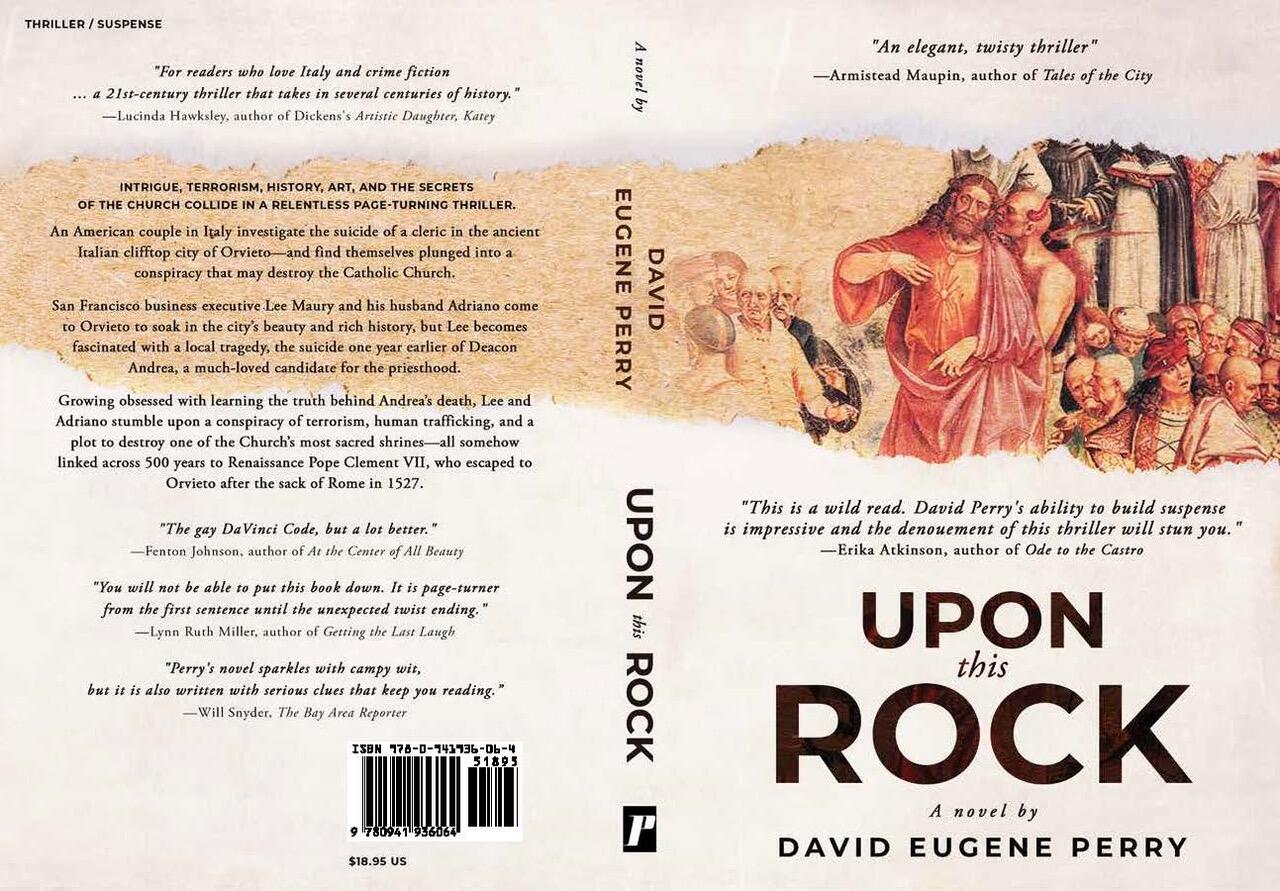 The synopsis?
An American couple in Italy investigate the suicide of a cleric in the picturesque Italian city of Orvieto―and find themselves plunged into a conspiracy that may destroy the Catholic Church. In the stunning thriller Upon This Rock, San Francisco business executive Lee Maury and his husband Adriano come to Orvieto to soak in the city's beauty and rich history, but Lee becomes fascinated with a local tragedy, the suicide one year earlier of Deacon Andrea, a much-loved candidate for the priesthood.
Growing obsessed with learning the truth behind Andrea's death, Lee and Adriano stumble upon a conspiracy of terrorism, human trafficking, and a plot to destroy one of the Church's most sacred shrines―all somehow linked across 500 years to Renaissance Pope Clement VII, who escaped to Orvieto after the sack of Rome in 1527. Before they know it, Lee and Adriano's dream vacation becomes a race to save innocent lives and not get killed in the process.
In this episode of Notes From Hollywood, producer/host Nicholas Snow speaks with the Perry about his inspirations, successes and future plans.