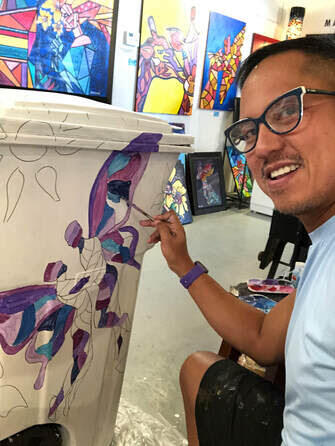 Not only is he #HotInPalmSprings, Changemaker, Humanitarian and Artist Marconi Calindas is having a global impact as one would expect, since he is a global citizen himself.
In his official bio we learn, Marconi dabbles on black lines and pure hues as his trademarks of distinctive rendering style. While his subject matter varies from pop icons to triumphs of the human spirit, it's the boldness of his visual vocabulary that holds the viewers' attention and continues to attract a widening audience. He has been invited to display his work in public art projects ranging from San Francisco City Hall, Children's Creative Museum, SoMARTS Gallery SF, Hotel Triton Mezzanine Gallery, Magnet SF and Menlo College, Artists Alley SF, and Aspect Gallery to exhibitions at A-Forest Gallery NYC, Intermedia Arts Gallery Minneapolis, among many others.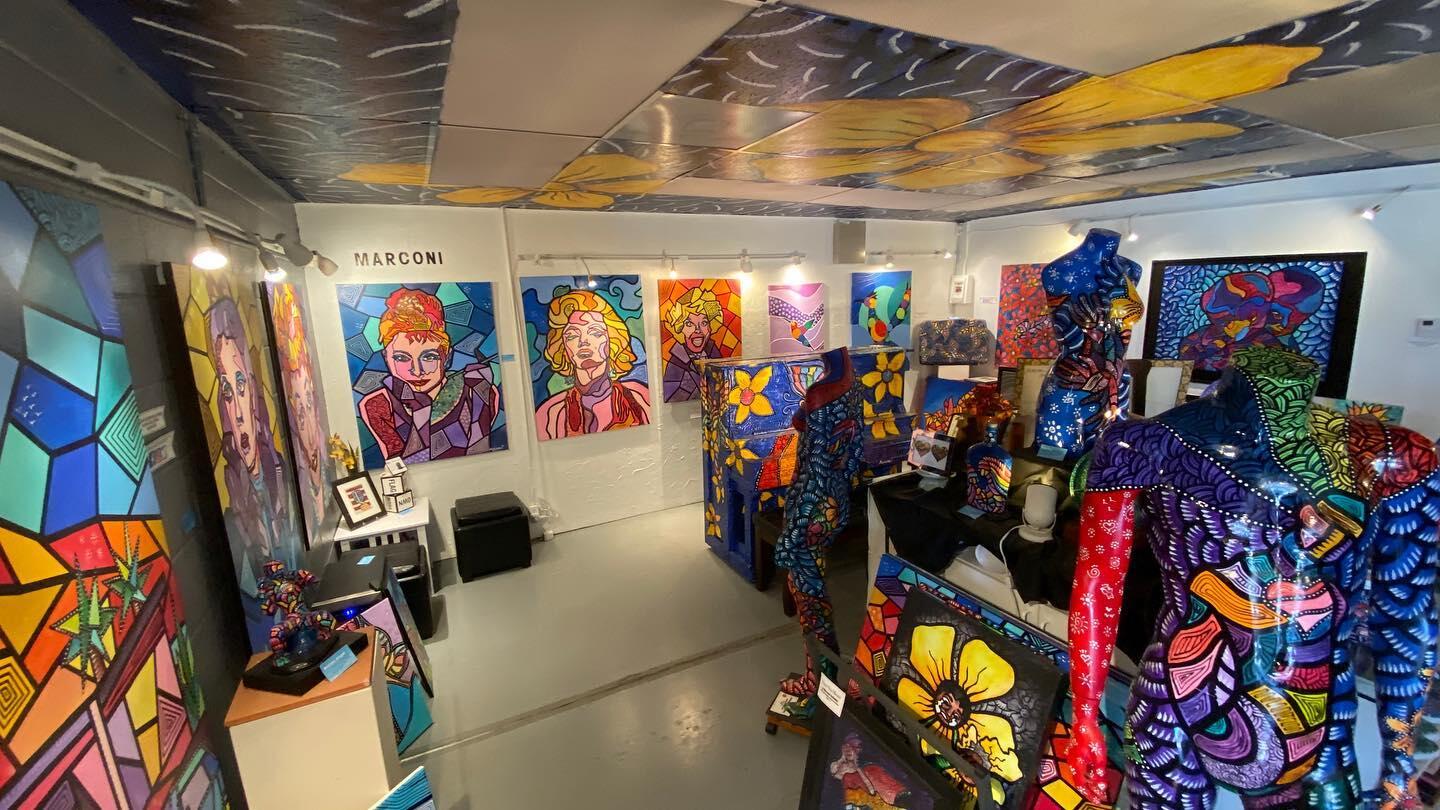 A grand prize winner for the New Era Introducing Global Creative Project North America 2012 competition, where his winning piece that tackled a sensitive subject about teen bullying and suicide was showcased in five key art cities in the US: New York City, Miami, Los Angeles and Miami and in Toronto, Canada. His douse of Art Direction for the short film 'Prinsesa (2014)' won him Outstanding Art Direction during the Scary Cow Short Film Festival held in San Francisco, CA. The short film garnered more awards in International Film Festivals around the globe.
Marconi also was selected out of 6,500 submissions from around the globe for the 2014 Embracing Our Differences Outdoor Exhibit in Sarasota and Bradenton, Florida. Furthermore, his works have also been featured as cover images in publications for the Organization of Refuge, Asylum and Migration International in 2012 and 2013 publications. San Francisco's Office of the Supervisors honored Marconi with a Certificate of Recognition for adding pride to San Francisco's art scene and for advocating on equality and understanding for the troubled members of its community.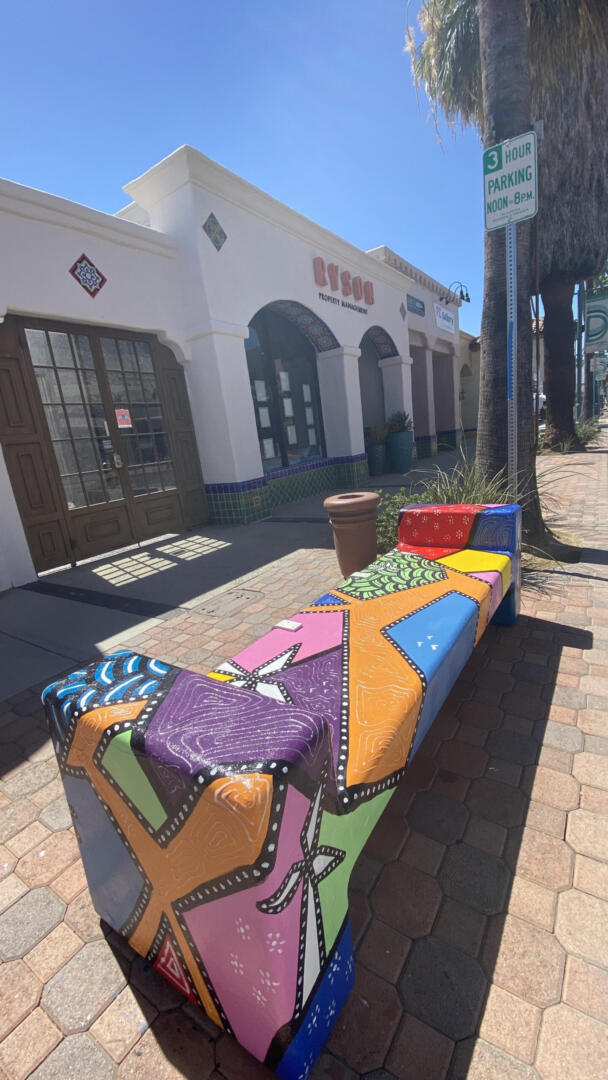 Marconi also co-wrote and illustrated a children's book about bullying 'Of Petals and Hope: Sonny Sunflower Triumphs Over Bullying.' In 2016, he won the Emirates Airlines Art of Travel Art Competition where over thousands of artists from around the world participated. His winning art is the 2016, 2017, 2018 and 2019 design for Emirates Skywards Platinum membership card. Marconi was selected as one of the Top 10 Finalists for the 2016 Art of Patron Bottle Art Competition.
Moreover, Marconi has had the honor to be selected as one of the large Hearts in SF Sculpture artists in 2016. His creation was displayed at the famed San Francisco Union Square for several months and now his art is being displayed at the AT&T headquarters in San Francisco. Marconi has also been selected for the 2019 campaign this time with Hearts in SF mini hearts. For 2019, Marconi was selected to create another large heart art this time for the Loma Linda University Children's Hospital Foundation's Heart of Hope Campaign and a special bin art for the Coachella Arts and Music Festival.
Marconi recently held an art show in Athens, Greece at the famous Benaki Museum in Serafio. His art was also part of the internationally published book, "Can Art Aid in Resolving Conflict?" distributed worldwide. Furthermore, Marconi has created and donated a mural art for the Transgender Health and Wellness Center in the valley.