They proclaim it and it's true! "Founded in 2020, SO FIERCE MUSIC is a new kind of music & entertainment company for artists marginalized and disadvantaged by the mainstream music industry because of gender or sexual identity. Founder and CEO Velvet Code (internationally acclaimed, award winning Artist/Producer) states, 'I have experienced first-hand how difficult it is for an LGBTQ+ artist to be seen and heard, not only in the music industry, but in the world. It's time for change'."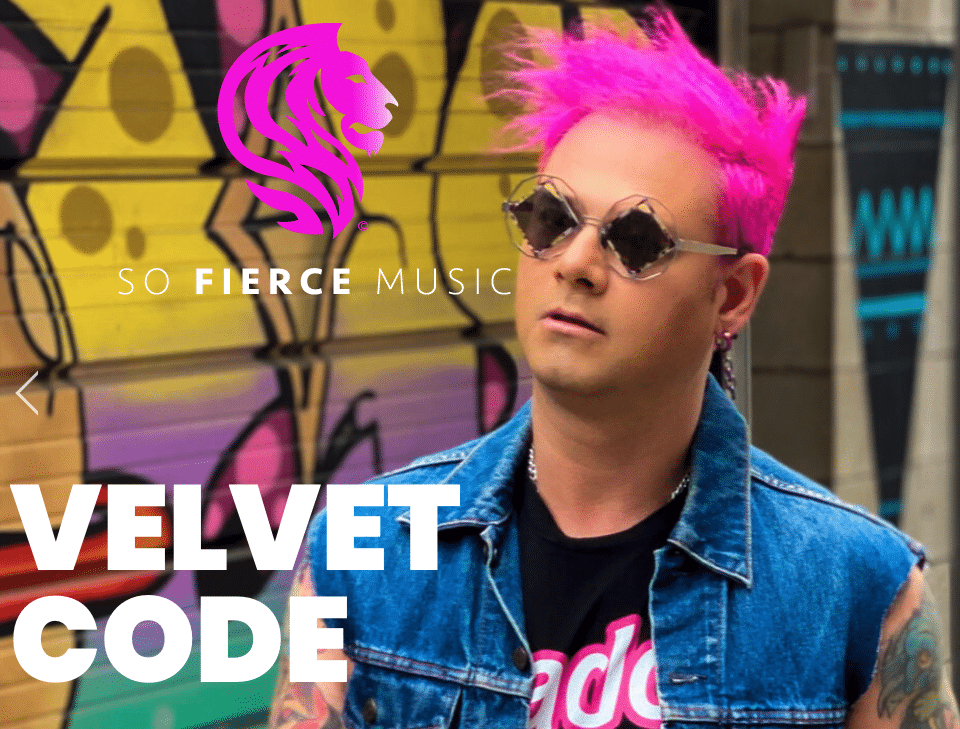 "The change is now," they continue. "SO FIERCE MUSIC provides Artists' professional direction and a proven path forward, guiding artists while providing an established platform for success. All while celebrating the diversity of our client roster and their individual talents. We are perfect as we are. In fact, WE ARE SO FIERCE."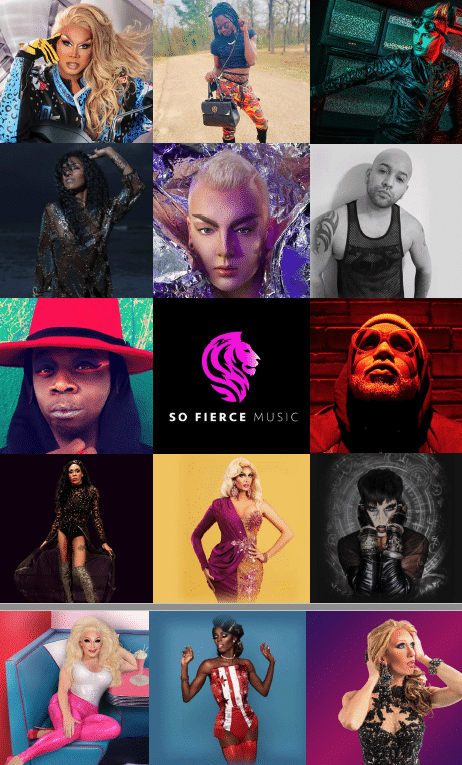 As his official bio explains:
Velvet Code is an International award-winning genderfluid Electronic Music DJ, producer and artist based in Toronto, Canada. A firmly established Producer and Songwriter on the electronic music scene, their music can be described as '80s and 90s-influenced electronic dance, most notably the sub-genres known as house, nu-disco and electro house.
Velvet's album Dreamer accumulated over 3 million plays on Spotify, Apple Music and Youtube, was featured on major publications such as DJ Mag, EDM.com, EDM World Magazine, EDMTunes, EDM Sauce, Canadian Beats and DJ Times Magazine and the track "Mary Offered Ladybugs and Love You's" reached the top 20 in the 2019 Billboard Dance Charts.
Velvet Code has performed on a variety of stages, including Breakfast Television, CTV Morning Live, Global News Morning Show, and most recently has been interviewed by iHeartRadio, eTalk and Canadian Beats.
As a songwriter, Velvet developed a songwriting partnership with Wendy Starland who discovered and developed Lady Gaga. Wendy is now a part of the So Fierce Music family and will be working alongside Velvet Code as a co-songwriter. As a producer, Velvet Code is on the remix team for Lady Gaga's Chromatica, with notable remixes of Stupid Love and Sour Candy.
In addition to producing new music, Velvet also hosts a syndicated weekly house music show, "Rise To The Rhythm," broadcast to over a hundred radio stations internationally with 850,000 potential listeners each week.
Watch, listen and be inspired.