OUTINERARY
Spotlighting Out IN This World Travel
OUTINERARY spotlights "Out IN This World Travel." Much of the world offers tourism where members of the LGBTQ+ community may be themselves, while in other places we may be at risk.  In addition, virtually everyone loves to travel.  OUTINERARY let's us know where we can have "out of this world experiences" while being out in this world. (Visit this link for information on pitching guests).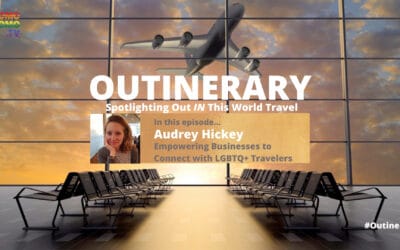 On today's OUTINERARY, Audrey Hickey – an out bisexual who confesses to being a frequent traveler and occasional shopaholic – explains how she's made it her mission to connect LGBTQ+ and allied businesses with LGBTQ+ customers.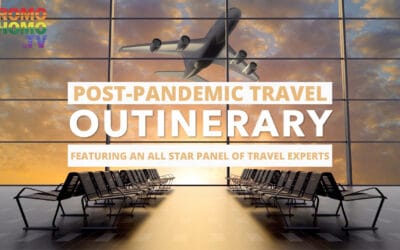 Experts discuss "Travel in a Post-Pandemic World", as well as sharing their combined decades of experience raising consciousness about everything LGBTQ+ Travel in this, the world premiere of OUTINERARY on PromoHomo.TV from Producer/Host Nicholas Snow.