Featured Image: Nicholas Snow and Social Media Guru Denise Giram at the Harvey Milk Diversity Breakfast.
Among about fifty countries in which PromoHomo.TV is viewed, the recent top four viewing cities in order are Palm Springs, Bangkok, Los Angeles and New York, with about 250,000 video views in a recent 12-month period according to verifiable Facebook stats.  And consistently, among the top 15 viewing cities are most of those in the Coachella Valley.  So, as Notes From Hollywood has launched this week on the network, producer/host Nicholas Snow is excited to announce the all new #HotInPSP coming to PromoHomo.TV – featuring all the video programming you've loved in recent years, but with an area-specific focus.
"My audience in the Coachella Valley has made PromoHomo.TV what it is today, and spotlighting the amazing communities in the Coachella Valley will remain a priority for PromoHomo.TV," says producer/host Nicholas Snow.  "And equally important, I want to thank my longterm sponsors, including Desert AIDS Project, Lulu California Bistro, Acqua California Bistro and EIGHT4NINE Restaurant and Lounge — their support has allowed me to shine a media sponsorship spotlight on worthy events and organizations such as Palm Springs Pride, The LGBT Community Center of the Desert, Cinema Diverse, the American Documentary Film Festival, the Stonewall Awards, the L-Fund, and many more.  As Sister Sledge proclaims so well, 'We are family!'"
One of the most historic broadcasts on the network was the Official Live Coverage of the 2017 Palm Springs Pride Parade which garnered over 5,000 live viewers during the initial broadcast alone, huge for Facebook, as seen below:
https://www.facebook.com/nicholas.snow/videos/1637452592964626/
In conjunction with this exciting news, PromoHomo.TV is excited to tell you a few things that are #HotInPSP:
MUSICAL NIGHTS AT ACQUA
Sunday, July 15th marks the debut of Musical Nights at Acqua, special nights of live music and dancing, taking place in their River Room (the view is spectacular), where you'll enjoy a leisurely 4-course dinner accompanied by a unique performance from Michael Keeth, five-time Coachella Valley Weekly Best Male Vocalist Award winner.
Their creative musical menu features summer soups and fresh salads, prime center-cut sirloin steak salad, premium pork chops, sautéed fresh tilapia, chicken pot pie, meatloaf, seafood linguine and more, with Acqua's signature decadent desserts – all for just $29.99++. No corkage charge on bottles of wine for parties of four or more guests (a $16 value), or choose from their reasonably-priced selection of domestic and imported vintages.
Seating opens at 5:30 PM with Michael's enchanting show beginning at 6:30 PM.  Additional "Musical Nights at Acqua" will be announced shortly.  Reservations are strongly recommend.  Just call (760) 862-9800.
EIGHT4NINE: AS SEEN THROUGH THE EYES OF A PULITZER PRIZE WINNER
https://www.facebook.com/eight4ninerestaurant/videos/1077743342365111/
Three Time Pulitzer Prize WInner Barbara Davidson with her class created a powerful short film about Eight4Nine, Restaurant & Lounge in a 2018 Palm Springs Photo Festival Workshop entitled:  BARBARA DAVIDSON: An Overview of DSLR Motion-Video for Still Photographers
According to the class description, "This workshop, led by this world-renowned multiple-award-winning photographer was designed for still photographers seeking to become familiar with using DSLR cameras to create motion video, what is possible, what gear is needed and how to import the files into Adobe Premiere and cut a final product.
The idea is that still photographers have spent years mastering their craft – and thus, need to have an understanding of what can be done with DSLR camera systems and how the gear is used to provide suitable motion series for their clients. Some may want to get the overview in order to know how to adapt their vision as still photographers when hiring a director of photography who would actually shoot the motion work under their direction. This class will give them the tools to be able to speak the DP's language and have an understanding of his or her process."
The team at EIGHT4NINE is over the moon at the results. As for Nicholas Snow's take on EIGHT4NINE, he writes:
"At Eight4Nine Restaurant & Lounge, sitting in the lounge area at a high table with a view of the Grand Corridor (the main dining area) is truly like starring in one play while sumultaneously watching another, both with fabulous scenery and lighting, a gorgeous cast, fascinating characters, and exciting plot twists, complete with movie stars and paparazzi. Not to mention fabulous eats! I call it Reality Dinner Theatre…see and be seen while starring in your own scene!"
THE DOCK: YOUR DESERT DESTINATION FOR SEXUAL HEALTH
Dr. David Morris of Desert AIDS Project discusses PrEP and PEP. To schedule a PrEP or PEP talk appointment with a member of their team. please visit GetTestedCoachellaValley.org.  Learn more about The DOCK, Palm Springs first sexual health clinic, by visiting TheDockClinic.org.
#ILoveGay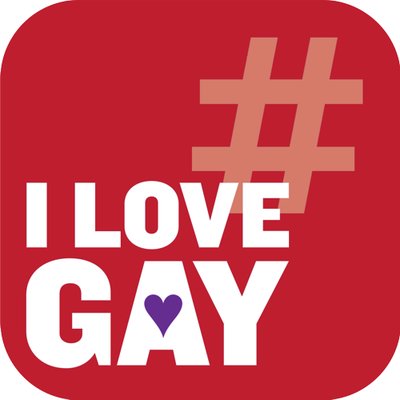 PromoHomo.TV is presented with the support of Desert AIDS Project, Lulu California Bistro, Acqua California Bistro and Eight4Nine Restaurant and Lounge, with additional support on the horizon.  Programming is distributed in partnership with the #ILoveGay campaign.
The editorial mission of programming on PromoHomo.TV is "Connecting The Circuitry of Humanity."  For more information about the history of Snow's Multimedia Entertainment Activism, visit this link.
For Nicholas Snow's movie and television acting clips, visit this link.